S&P Ratchets Up Chance for Double-Dip in Europe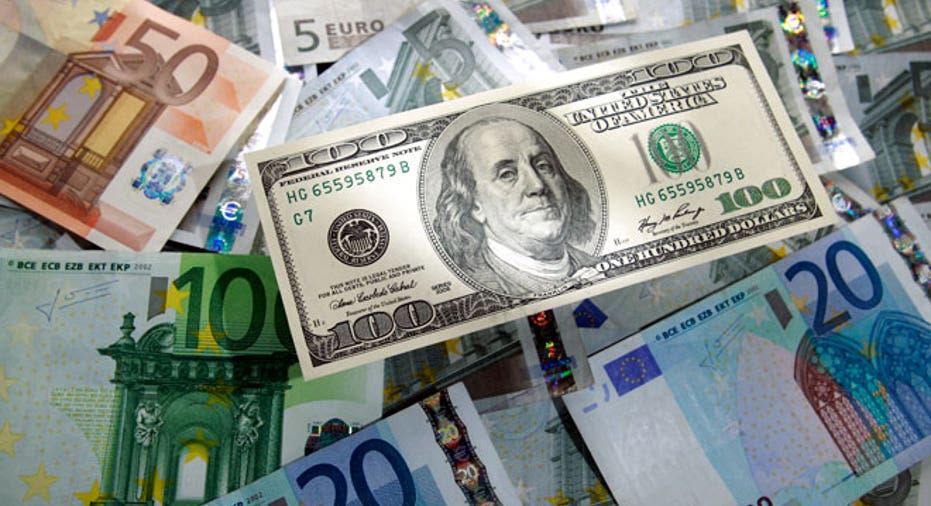 For the second time in just over a month, Standard & Poor's downgraded its economic forecast for Europe, warning there is a 40% chance the under-siege continent will succumb to a double-dip recession.
European markets and economies have been subject to enormous turbulence in recent months as the sovereign debt crisis that began in Greece continues to deepen and threatens to spread to larger nations like Spain and Italy.
For its Tuesday report, S&P's Ratings Services cited "deteriorating" business sentiment in European markets and a projected slowdown for the struggling U.S. economy.
"We still don't expect a genuine double-dip to occur in the euro zone as a whole or in the U.K., but we recognize that the probability of another recession in Western Europe has continued to grow," Jean-Michel Six, Standard & Poor's chief economist for Europe, said in the report.
S&P put the odds of a new recession in Western Europe next year at "about" 40%, but said it continues to forecast "sluggish and unevenly distributed" growth for the next five quarters.
Given the new tensions in Europe, S&P now projects gross domestic product growth of 1.1% for 2012 in the euro zone, down from 1.5% previously. S&P sees 2012 GDP growth of 1.7% for the U.K., slightly off from 1.8% in August.
The fluctuating economic forecasts in Europe and the U.S. have been feeding off of its each other given the two economies' close ties through trade. S&P said the U.S. is the No. 1 destination for EU exports.
Many economists have trimmed their U.S. GDP forecasts due to fears about Europe's debt mess. However, several recent reports released about U.S. manufacturing and employment suggest double-dip fears may be slightly overblown.
"We still believe that robust demand from emerging markets, resilient consumers in key markets such as France and Germany, and the continued support of monetary policies will help avoid a new recession next year," Six said.
Economic data appear to be worsening in Europe as concerns about a Greek default and bank crises continue to deepen. S&P pointed to "fresh deterioration in the business climate" in struggling Portugal, Spain and Ireland as well as "core countries" and the U.K.
"The downside risks should not be underestimated," said Six. "They could conceivably come from financial markets through a fresh rise in long-term interest rates, or from the real side in the form, for instance, of lower growth in emerging markets."
Underscoring the concerns in the financial markets, Germany's DAX tumbled 3.6% and France's CAC 40 sank 2.82% Tuesday morning. The selling bled into domestic markets as the Dow Jones Industrial Average was expected to open more than 100 points in the red.