Small Japan firms dying out as aging owners struggle to find successors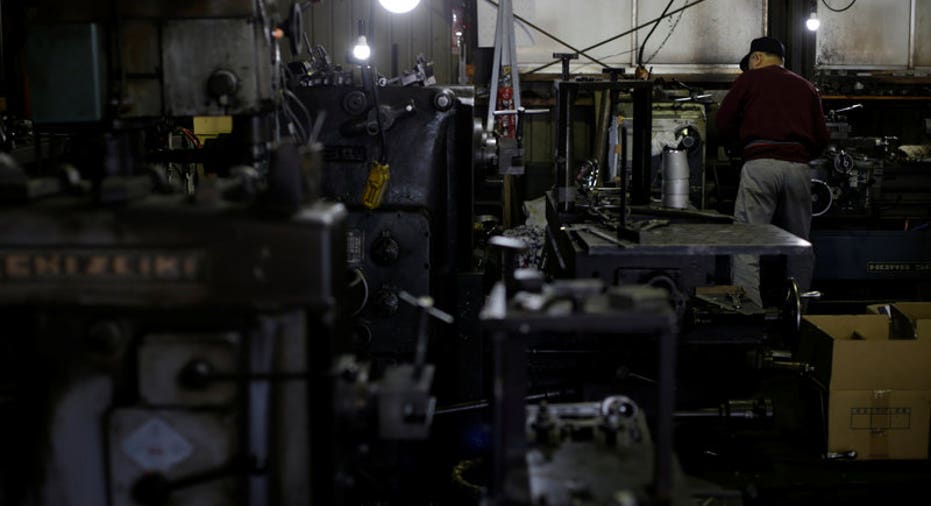 Japan's small firms, many of which are "mom-and-pop" operations, are dying out as their aging owners struggle to find successors, in another sign that the fast-ageing population is taking its toll on the world's third-largest economy.
Prime Minister Shinzo Abe has targeted more business start-ups as a crucial part of regenerating activity, but the impact has been minimal so far, with the number of small firms that are closing their doors at a near record high.
Takayasu Watanabe, 72, has closed a chalk-making business in Nagoya, central Japan, that his family had operated for more than 80 years. He sold technology, equipment and trademark rights to a South Korean company last year.
"My physical condition has been deteriorating. I was unable to find a successor and business performance was not good," Watanabe said, adding that none of his three daughters wanted to take over the firm.
The Bank of Japan's tankan business survey showed on Monday that small manufacturers remained pessimistic in September as the economy continues to flounder more than three years after the prime minister pledged to reboot it with reflationary policies which markets have dubbed "Abenomics".
Shutdowns among small firms that serve as subcontractors for big firms and employ seven out of 10 workers could pose the risk of a prolonged low growth, some analysts say.
The rate of startups among manufacturers has hovered well below shutdowns - at 3.4 percent versus 5.5 percent in 2014.
"Aging of business owners and difficulty in securing successors are becoming a serious problem for Japanese firms," said Yumi Tanaka of Teikoku Databank, a private corporate credit research firm.
"From cars to electronics, more and more companies may start seeking overseas subcontractors, which could accelerate industrial hollowing out and hamper technology transfer."
The construction industry is facing a severe shortage of workers as well as aging owners. Small hospitals, clinics and sake breweries are also facing acute shortages.
In the last fiscal year that ended in March, about 26,700 firms shut down voluntarily as owners could not find successors or faced a dim business outlook, according to Tokyo Shoko Research.
The number of voluntary closures has tripled that of bankruptcies, hovering above 25,000 cases since the 2008 global financial crisis, compared with some 16,000 at the start of this decade.
VOLUNTARY SHUTDOWN
The average age of company owners is at an all-time high of 59.2 years old, versus 54 years in 1990. About two-thirds of them lack successors and the ratio is on the rise.
"It is futile to expand the factory with high interest loans," said Hitoshi Iwai, 80, who works alone in his factory in Tokyo's Ota ward, once bustling with small factories considered the foundations of Japan's post-war industrial strength.
Iwai and some other small factories in the area have survived this long by producing high-quality, specialty products and working together.
"Only those who have a technological edge can survive," said Toshiaki Funakubo, chairman of machine-tool manufacturer Showa Seisakusho Co Ltd, which his son has taken over.
In his neighborhood in Tokyo's manufacturing hub, a metal mould factory closed down in July and another business owner gave up last year - both having failed to nurture talented people to succeed them.
"These back street workshops may be the smallest part of the supply chain. Still, even one screw they produce may be crucial for products of their clients," said Masashi Seki of Tokyo Shoko Research.
"Two decades of deflation has sapped owners' appetite for business, many of whom have not benefited from 'Abenomics'."
(Reporting by Tetsushi Kajimoto; Editing by Kim Coghill)