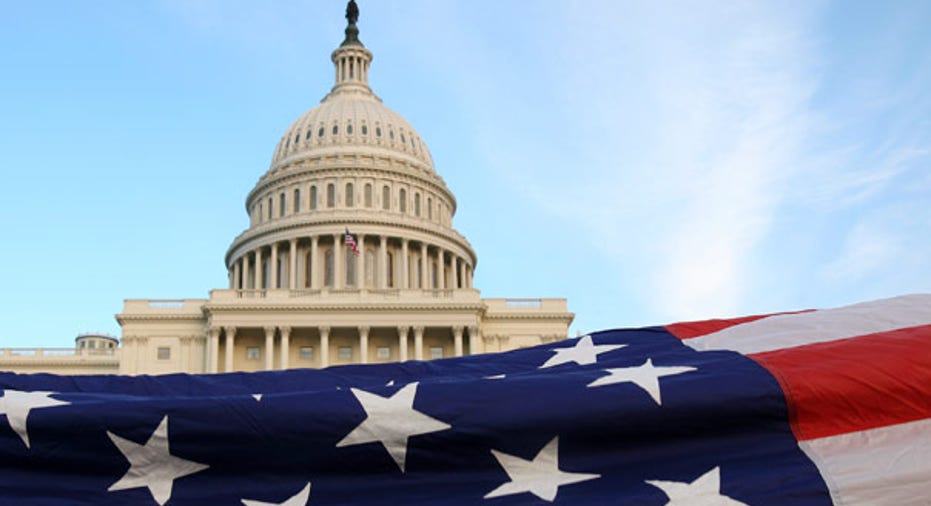 Lawmakers in D.C. have criticized banks for not lending enough to small businesses. But is the blame misplaced?
According to a new poll, small businesses are sitting tight over economic uncertainty and health-care reform.
A new report from Thomson Reuters/PayNet, a research firm that tracks loans to small business, shows lending to small business fell for the fourth month in a row, this time 2% in April after a 3% drop in March. Small business borrowing is at the slowest annual growth rate in two years, the Thomson Reuters/PayNet data show.
Another recently released 2012 survey of small businesses by U.S. Bancorp shows that 71% of small businesses believe the U.S. is still in a recession.
Sales volatility is less of a concern now than in years past, the U.S. Bancorp survey indicates.
"The number one business issue on their minds in the 2012 election is healthcare reform," says  U.S. Bancorp in a statement. U.S. Bancorp polled 3,220 small-business owners with $10 million or less in annual revenues.
That negative sentiment shows up in the Thomson Reuters/PayNet Small Business Lending Index, a solid economic indicator.
Small-business owners don't want to borrow, and without borrowing, they are less likely to hire.
The small-business slowdown has major policy implications for D.C. lawmakers as well as the Federal Reserve.
Federal Reserve Chairman Ben Bernanke said last fall at a central bank conference on small business entrepreneurship that "we need to think carefully about how, in the current economic environment, our nation can best provide small businesses and entrepreneurs with the support they need to expand job opportunities."
The Fed has been making new, unorthodox moves to spur economic growth -- such as keeping rates historically low, Operation Twist and purchases of mortgage-backed securities -- all to help a U.S. economy expected to struggle for a number of years.
To date, the Fed has declined to commit to further moves, but Wall Street shops continue to speculate the Fed will act.
A whopping 70% of all U.S. jobs created between 2003 and 2010 were at small business, says the U.S. Small Business Administration. From 1980 to 2005, nearly all net job creation occurred at firms less than five years old.
The SBA says small businesses make up more than 98% of all employers, employ 53% of the private sector workforce, and create more than 50% of the nonfarm private gross domestic product (GDP) -- other estimates put that figure at more than two-thirds of GDP.
Still, U.S. Bancorp found 69% of small-business owners consider the financial health of their company as "good" to "excellent," up from 64% in 2011.
And 29% said they saw revenue increase over last year, which is up slightly from 26% in 2011, U.S. Bancorp says. But "less than half expect to see" revenue improvement next year, the bank says.
"Economic uncertainty" remains the number one concern cited among respondents, the bank says in a statement. "However 'poor sales' -- the second-biggest challenge for the past two years -- are less of a concern in 2012 with only 12% citing sales as a challenge," it says.
Instead, "health care reform is a growing concern, with 60% saying they believe it will negatively impact their business, up from 57% in 2011 and 55% in 2010," the bank says.
Despite all this, "small business owners are creating ways to succeed, despite lingering concerns about the economy," said Rick Hartnack, vice chairman of consumer and small business banking at U.S. Bancorp in a statement. "Business is rebounding, especially among businesses with at least $1 million in annual sales and five or more employees. For those businesses, prospects for growth are particularly strong, as are their plans to hire."