SIFMA Cuts 2014 U.S. Growth Forecast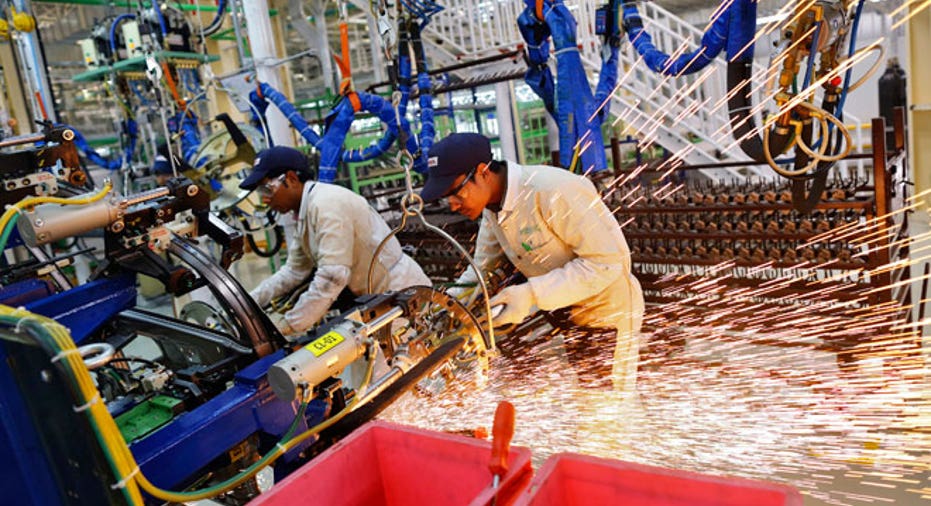 An influential securities industry trade group has cut its 2014 growth forecast for the U.S. to 2.2% from 2.7%, citing geopolitical concerns and uncertainty tied to monetary policy.
Slower growth, the Securities Industry and Financial Markets Association (SIFMA) said in a report released Tuesday, could force the Federal Reserve to push back its timetable for raising interest rates.
"The forecast suggests that the falling budget deficit and emerging geopolitical risks could delay a rise in interest rates," said Diane Swonk, chief economist and managing director at Mesirow Financial Holdings and chairman of SIFMA's Economic Advisory Roundtable.
SIFMA said economic growth should bounce back somewhat in 2015, predicting the economy will grow 3.1%.
Geopolitical concerns and monetary policy uncertainty, combined with the negative impact of severe winter weather in the first quarter, contributed to a lowered outlook for 2014, compared to the Roundtable's previous prediction of 2.7%, according to the report.
SIFMA said in a statement that accompanied the release of the report that the policy-setting Federal Open Market Committee will continue to scale back the pace of its asset purchases and has begun shifting its focus to "a more nuanced view of labor market conditions."
Respondents to a SIFMA survey were unanimous in their opinion that the FOMC would end its asset-purchase program known as quantitative easing in the fourth quarter of 2014, with the median expectation that the Fed's balance sheet would reach $4.5 trillion once QE expires.
One survey respondent said the Fed "needed to be aware of possible financial market reactions… [t]he rest of the world is expected to be sensitive to what the Fed does and how rapidly it moves."
The median forecast called for 2014 gross domestic product (GDP) growth to be 2.2% on a year-over-year and a fourth quarter-to-fourth quarter basis. Survey respondents agreed that the unusually harsh winter played a significant role in the year's weak first quarter, but GDP growth is expected to climb to 3.7% in the second quarter before falling to 3.1% in the third quarter and 3% in the fourth quarter.
For the full year 2015, GDP growth was expected to climb to 3.1%.
Unemployment is expected to continue to improve in 2014, according to the SIFMA report.
Survey respondents expected the full-year average unemployment rate to decline to 6.3% in 2014 and further decline to 5.8% in 2015. Non-farm payroll gains were expected to reach 2.4 million jobs in full-year 2014 and 2015.
Business capital investment for the full-year 2014 weakened to 3.6%, down from the 5% forecast at year-end. In 2015, it is expected to strengthen to 5.7% growth.
The median forecast for "headline" inflation, measured by the personal consumption expenditures (PCE) chain price index, is expected to be 1.5% growth for full-year 2014, and 1.8% for full-year 2015. The median forecast for the core PCE chain price index was at 1.4% for full-year 2014, with a 1.8% rise forecast for full-year 2015.
"The 2014 outlook for inflation remains moderate, with economic slack/employment being the dominant factor, followed by global economic conditions, with the Federal Reserve's balance sheet and fiscal policy/deficit trends ranked third and fourth in importance," SIFMA said in its statement.
The FOMC is expected to maintain its 0.0% to 0.25% target federal funds rate throughout 2014 and the first half of 2015. The median forecasts for 10-year U.S. Treasury is expected to rise quarterly, reaching 3.26% in June 2015 with inflation or inflationary expectations, FOMC interest rate policy, and credit mark risk aversion/flight to quality cited as being the "greatest impacts."