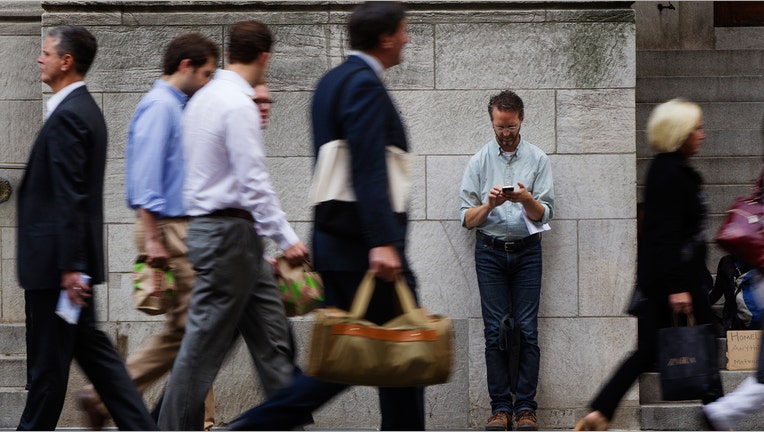 U.S. services sector activity slowed in November but a resilient labor market suggested the economy remained on a steady growth path.
Other data on Thursday showed planned job cuts in November were the lowest in 14 months, with the purge in the oil sector appearing to be slowing. In addition, factory orders rebounded in October after two straight months of declines.
The Institute for Supply Management said its index of non-manufacturing activity fell to 55.9 last month from a reading of 59.1 in October. A reading above 50 indicates expansion in the service sector.
Coming on the heels of a report this week showing manufacturing contracted in November for the first time in three years, the soft services sector report could raise concerns of a significant slowdown in the economy.
However, the labor market remains solid. And even as manufacturing is struggling from a strong dollar and energy sector spending cuts, some industries are showing strength.
In second report, the Labor Department said initial claims for state unemployment benefits increased 9,000 to a seasonally adjusted 269,000 for the week ended Nov. 28. It was the 39th straight week that claims held below 300,000, which is normally associated with a healthy labor market. Claims are near levels last seen in 1973 and there is little room for further declines as the labor market normalizes. The four-week moving average of claims, considered a better measure of labor market trends as it strips out week-to-week volatility, fell 1,750 to 269,250 last week.
In a separate report, global outplacement consultancy Challenger, Gray & Christmas, Inc. said U.S.-based firms announced 30,953 job cuts in November. That was the smallest amount since September 2014 and down 39 percent from October. There were 1,355 oil-related job cuts, the fewest since June.
U.S. financial markets were little moved by the data as investors focused on the European Central Bank's unveiling of further stimulus measures to revive lending and inflation in the euro zone.
In a fourth report, the Commerce Department said new orders for manufactured goods increased 1.5 percent on rising demand for transportation equipment and a range of other goods. Orders in September were revised to show them falling 0.8 percent instead of the previously reported 1.0 percent drop.
Last week's jobless claims have no bearing on Friday's employment report for November as they fall outside the survey period. According to a Reuters survey of economists, nonfarm payrolls likely increased 200,000 last month after rising 271,000 in October. The unemployment rate is forecast unchanged at a 7-1/2-year low of 5 percent.
Economists say that would be enough for the Federal Reserve to raise interest rates later this month for the first time in nearly a decade. Fed Chair Janet Yellen suggested on Wednesday that a rate hike was on the table at the Dec. 15-16 meeting.
On Thursday, Yellen gave lawmakers an upbeat assessment of the economy, saying "growth is likely to be sufficient over the next year or two to result in further improvement in the labor market."
The claims report showed the number of people still receiving benefits after an initial week of aid rose 6,000 to 2.16 million in the week ended Nov. 21.
The four-week moving average of the so-called continuing claims fell 2,250 to 2.17 million.
After big declines for much of the year, the pace of improvement in continuing claims appears to have slowed in recent weeks. Economists say this suggested limited scope for the unemployment rate to fall further.
(Reporting By Lucia Mutikani; Editing by Andrea Ricci)