'Serial Con Man' Busted in Solar Energy Farm Scam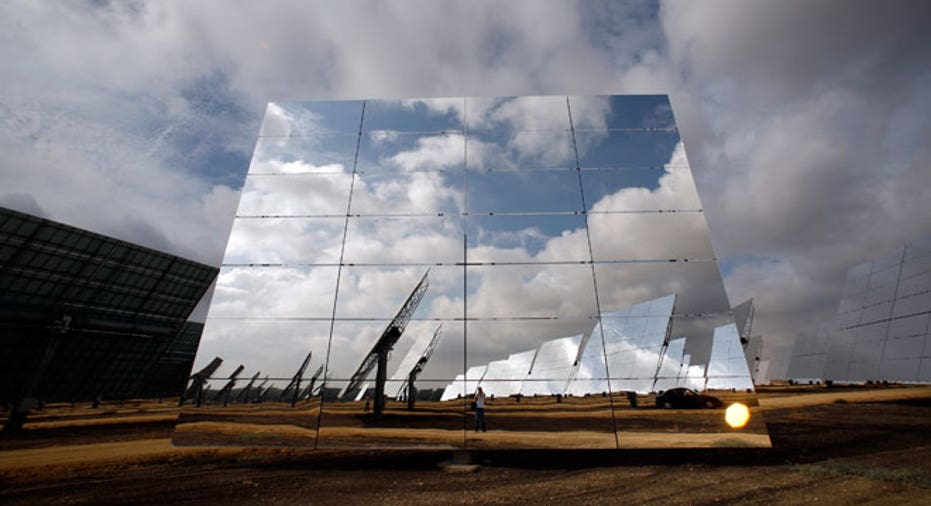 The Securities and Exchange Commission charged a jailed con man for the second time this month with luring investors into a phony venture using made-up press releases -- this time for a non-existent solar energy company.
Christopher Plummer is currently serving time in federal prison on unrelated felony fraud charges. According to the SEC, he allegedly touted a joint venture to develop and manage solar energy farms across the country on land purportedly owned by an electricity provider he operated.
The company's CEO J. Jeremy Barbera was also charged with fraud. In a statement, the SEC said both Barbera and Plummer issued press releases "falsely portraying" MSGI Technology Solutions as a successful renewable energy company on the brink of turning a profit.
But MSGI had no operations, customers, or revenue at the time the press releases were issued, and Plummer's management company did not actually possess any of the assets or financing needed to develop the purported solar energy farms, the SEC said.
According to the SEC's complaint filed in Manhattan federal court, in addition to co-authoring misleading press releases with Plummer, Barbera made other material misstatements about MSGI's operations.
For example, he described MSGI in press releases and on the company's website as a functioning security company with customers all over the world. This, despite the fact MSGI lacked  financial means to manufacture any security products on a commercial scale.
The SEC said Barbera also falsely claimed in press releases another sham entity operated by Plummer purchased MSGI's large amount of outstanding debt. In addition, he's also said to have falsely touted nonexistent solar energy projects with an entity unrelated to Plummer.
Barbera and MSGI agreed to settle the SEC's charges.
"It is vital that information disseminated by a company into the marketplace be corroborated and truthful," Sanjay Wadhwa, senior associate director of the SEC's New York Regional Office said.  "Barbera caused MSGI to issue press releases baselessly touting nonexistent assets and phony business opportunities, which had the harmful effect of misleading investors."
On July 18, the SEC charged Plummer with fraud in a similar incident. In that scheme, he and another purported CEO allegedly created press releases touting a supposedly-successful vaccine development company that was actually failing.
The SEC alleged in the earlier scheme Plummer joined forces with the CEO of CytoGenix, Lex M. Cowsert, and the two of them defrauded investors by making "extravagant claims" about the microcap company's revenue and other benefits flowing from a "shared revenue agreement" with Franklin Power & Light, an electricity provider that Plummer supposedly operated.
In truth, Plummer's company was a "complete sham," according to the SEC. CytoGenix had in fact lost all of its vaccine patents and other intellectual property in a lawsuit, and Plummer and Cowsert stole proceeds of CytoGenix stock offerings that they told investors would be used for energy production projects and other corporate purposes, the SEC said.
The SEC described Plummer as a "serial con man." He is serving a multi-year federal prison term for an unrelated fraud and has two prior convictions for fraud offenses.