Senators Propose New Sanctions on Russia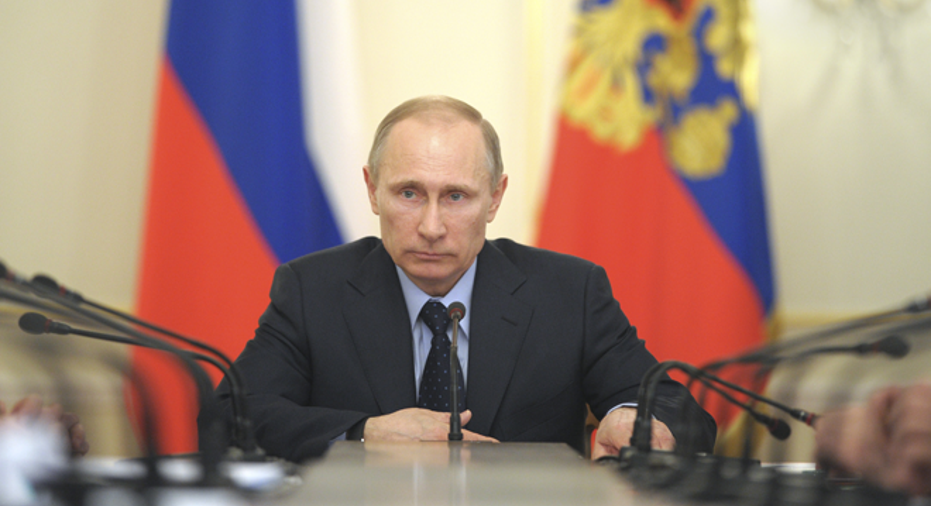 Leading U.S. senators proposed new sanctions against Russia that would markedly increase Moscow's economic isolation and could limit President-elect Donald Trump's ability to improve relations with the Kremlin.
Tuesday's proposed legislation would set in stone many of the Obama administration sanctions levied against Russia after revelations of election-related cyberhacking, and significantly broaden the restrictions against companies seeking to invest in Russia's energy sector and the state-run corporations that dominate its economy.
The sanctions, which U.S. officials acknowledge could lead to retaliation by the Kremlin, also would directly target U.S. and foreign banks that help Russia sell sovereign debt, a restriction the Obama administration had previously preferred to assert more informally, through conversations with Wall Street executives.
"We have been attacked by Russia. That's no longer up to any debate," said Sen. Ben Cardin (D., Md.), one of the sponsors of the bill. "It cannot be business as usual."
The measure, called the "Countering Russian Hostilities Act of 2017," has also been spearheaded by Sens. Lindsey Graham of South Carolina and John McCain of Arizona, two Republicans who have differed sharply with Mr. Trump's skepticism over U.S. intelligence agencies' finding that the Kremlin was behind last year's cyberhacking of the Democratic National Committee and Hillary Clinton's presidential campaign. Democrats also are backing the measure.
Other Republican co-sponsors include Sens. Marco Rubio of Florida, Rob Portman of Ohio and Ben Sasse of Nebraska. The legislation so far has bipartisan support among 10 U.S. senators, according to the senators backing it.
While any bill introduced by the senators could be scaled back in committee or in the broader Senate or House, Congress in recent years has been willing to take the lead in punishing Russia, even when the Obama administration has urged a softer approach.
The measure would provide the White House with the ability to waive the sanctions. But it would have to certify that Russia's international behavior has improved. "The waiver is not to be used unless progress is made," Mr. Cardin said.
Responding to the election-year hacking, the proposed legislation would impose visa bans and asset freezes on foreigners linked to cybersecurity breaches, ban transactions with key Russian intelligence agencies and codify in law President Barack Obama's recent executive order on cybersecurity.
The bill also would codify Mr. Obama's earlier sanctions on Russia, imposed following Moscow's interference in Ukraine and its move to annex Crimea. It could thus potentially hamstring Russian President Vladimir Putin's efforts to lobby the Trump administration and European leaders for those sanctions' removal, a step Mr. Trump hasn't ruled out.
Kremlin spokesman Dmitry Peskov responded to a request for comment by saying the proposed measures "have not been passed yet."
Sanctions brought by the U.S. executive branch can be more easily removed as Washington's relations with other countries improve. But it can take years or decades to roll back punitive laws passed by Congress, such as those that still apply to Cuba and Iran.
It wasn't clear Tuesday whether the bill is likely to win congressional approval in time for Mr. Obama to sign it, or wait for the start of the Trump administration. Either way, it stands to exert pressure on Mr. Trump's position on relations with Mr. Putin.
"None of us know the position of the president-elect, but we do know and should know the position of the Congress," Mr. McCain said.
Mr. Graham said he was confident the bill would get "overwhelming" support, though allies of Mr. Trump could seek to block it.
A decision to sign or veto the measure could place Mr. Trump in an awkward position, but having fresh sanctions in place also would strain ties with Russia.
Mr. Putin refrained from retaliating after Mr. Obama in December imposed the new round of cybersecurity-related sanctions and expelled dozens of alleged Russian intelligence operatives from the U.S. Mr. Putin's restraint won plaudits from Mr. Trump.
Despite Mr. Putin's reaction last month, the strict new measures, if enacted, could lead to harsh retaliation from Moscow. After U.S. enactment of the 2012 Magnitsky Act, Moscow banned U.S. adoptions of Russian children and took other measures that soured relations and helped end Mr. Obama's efforts to "reset" relations with Moscow.
"To criticize and try to isolate Russia is a crazy idea," said Andranik Migranyan, an top Russian academic at Moscow State University. "Russia has the luxury at the moment to see what Trump will try to do."
The legislation would take the Ukraine-related sanctions even further by ordering sanctions on investments of $20 million or more that help Russia develop its oil and natural-gas reserves. Most significantly, it would impose mandatory sanctions on U.S. and other companies that help Russia privatize state-owned assets.
Stung by the earlier sanctions, Russia has recently reached out to major international firms to offer stakes in state-run companies in exchange for increasingly precious foreign currency to pay debt. The recent gain in energy prices has alleviated some of Moscow's near-term financial problems, but the cumulative effect of sanctions continues to take a toll on the economy and the investment climate.
The proposed legislation would establish a unit at the U.S. Treasury Department to track allegedly illicit financial flows emanating from Russia and support programs to counteract Russia's state-led media, which U.S. intelligence services say was used in the 2016 election in the U.S. and in other countries.
The sanctions legislation could face significant opposition from U.S. energy companies that do business in Russia, including Exxon Mobil Corp., whose former chief executive is Mr. Trump's pick for secretary of state.
The bill could put immediate pressure on the incoming Trump administration to take a tougher stance on Russia, since broad skepticism of Moscow on Capitol Hill means lawmakers would have a shot at overriding a presidential veto.