Senate Wrangles Over Miners' Benefits, Government Shutdown Looms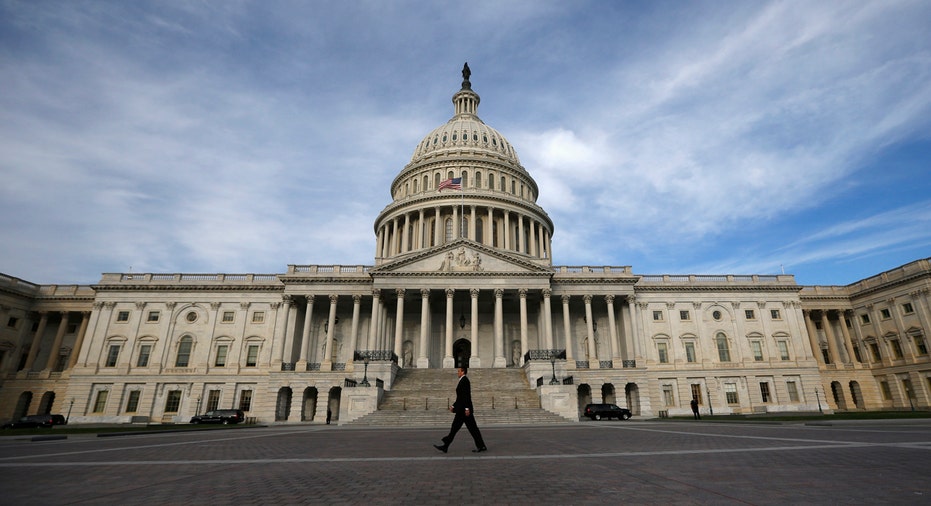 The U.S. Senate sought to wrap up work on a government funding bill on Friday before the current spending authority runs out at midnight, but a Democratic push to add benefits for coal miners risked at least a brief government shutdown.
The House of Representatives voted for the funding bill on Thursday and went home. But in the Senate, West Virginia's Joe Manchin and some other Democrats were delaying a vote in hopes of adding a longer-term extension of expiring healthcare benefits for retired coal miners and their families.
Democrats have expressed some hope that Republican President-elect Donald Trump, who won the presidency with support of many blue-collar workers, would support their cause. But Republicans have so far refused to reopen the issue.
"I hope our new president-elect, who talked and got to know the miners, will speak out," incoming Senate Democratic leader Chuck Schumer told reporters in a hallway this week.
Trump campaign backer Robert Murray, chief executive officer of Ohio-based mining company Murray Energy Corp [MUYEY.UL], also has appealed to the president-elect to step in on behalf of retired coal miners.
"I asked him (Trump) and Vice President elect Mike Pence to be involved, verbally and in writing," Murray told Reuters in an interview Friday.
Senate Majority Leader Mitch McConnell said Friday that provisions in the House-passedgovernment funding bill, extending the miners' healthcare benefits through April, were better than doing nothing, which would mean the benefits would expire at the end of 2016.
But Manchin and other Democrats from coal-producing states said the miners' healthcare benefits should be extended for at least a year.
"Nobody wants to close this great institution, this government down ... But you've got to stand for something, or surely to God you'll stand for nothing," Manchin, a Democrat who will be up for re-election in 2018 and whose state voted for Trump last month, said on the Senate floor Thursday night.
Trump met House Speaker Paul Ryan, a fellow Republican, in New York on Friday, and a spokeswoman for Ryan said they were discussing the policy agenda, but provided no further details.
The holdup by Manchin and others means the Senate might not be able to vote on the funding bill until sometime this weekend, possibly throwing the government into a shutdown mode for part of Saturday and Sunday. The bill would keep federal agencies funded until April 28.
(Reporting by Susan Cornwell; Editing by David Gregorio)