Senate Passes Spending Bill to Keep Government Running Through Dec. 9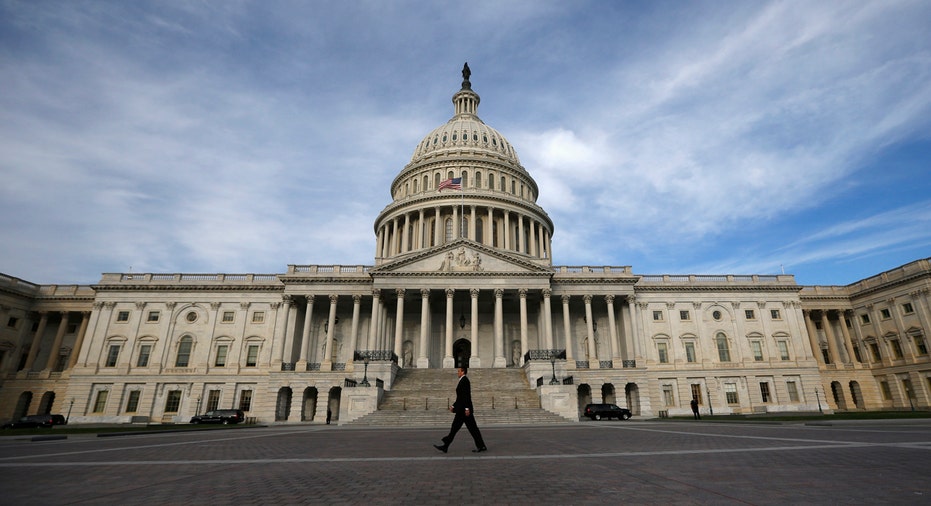 The Senate on Wednesday passed a short-term spending bill keeping the government running through early December, just days before its funding was slated to expire at midnight on Friday.
A weekslong partisan impasse over the bill broke when lawmakers agreed to provide federal assistance for residents of Flint, Mich., in separate legislation this year. That deal quickly paved the way for the Senate to pass a short-term spending bill, also known as a continuing resolution, that will keep the government funded through Dec. 9.
The spending bill is expected to clear the House as soon as Wednesday evening, and President Barack Obama will sign it into law before Friday.
The agreement to include Flint aid in a separate bill authorizing a range of water projects mitigated most Democrats' concerns that Congress would do nothing this year to help the city's residents, whose drinking water became contaminated with lead in 2014. Democrats had initially rejected the short-term spending bill because it includes flood relief for certain states, but no Flint aid.
The breakthrough came when House leaders agreed late Tuesday night to vote on an amendment to a water resources bill, expected to clear the House Wednesday, which would authorize $170 million in aid for Flint residents later this year.
Senate Minority Leader Harry Reid (D., Nev.) said on the Senate floor Wednesday that he could now give Flint residents "the assurance that they're going to get some help."
The Senate water bill, passed earlier this month, already includes Flint assistance that is structured differently. But Democratic lawmakers and leadership aides said they were confident that Flint residents would receive aid when lawmakers merge the House and Senate versions of the water bill when Congress returns to Washington after the November election.
Senate Majority Leader Mitch McConnell (R., Ky.) said Wednesday that he has made clear to House leaders that he is "very serious about defending the Senate position" in the lame-duck negotiations and "ensuring that Flint funding remains in the final bill."
While some Senate Democrats said they would oppose the spending bill because it didn't include immediate aid for Flint, most said they felt comfortable with the two-bill solution.
"The president was pleased to see this new commitment from Republicans to look out for those people in Flint that have had to suffer the consequences of the problems of the water supply," White House press secretary Josh Earnest said Wednesday.
"It's certainly the best path for Flint," said Rep. Dan Kildee (D., Mich.), who put together the House amendment to the water bill with Rep. John Moolenaar (R., Mich.), working with House Speaker Paul Ryan (R., Wis.), House Minority Leader Nancy Pelosi (D., Calif.) and Mr. McConnell late Tuesday.
The spending bill also includes $500 million for disaster recovery in Louisiana and other states, and $1.1 billion in funding to combat the Zika virus, which is attached to the fiscal year 2017 military construction and Veterans Affairs spending bill, also included in the package.
That spending bill includes a measure from Sen. Patty Murray (D., Wash.) that would allow the VA for the next two years to use existing funds to cover the costs of assisted reproductive technology, of which in vitro fertilization is the most common, for veterans with service-connected injuries that prevent them from having children naturally. The VA has been banned from covering the costs of IVF since the early 1990s.
Some House Democrats are expected to oppose the spending bill, since it doesn't provide immediate help to Flint residents. Some Democrats are also unhappy that they weren't able to remove language from the spending bill that prevents the Securities and Exchange Commission from working on a rule that would require publicly traded companies to disclose political contributions.