Senate Committee Clears Way for Haley to be Trump U.N. Ambassador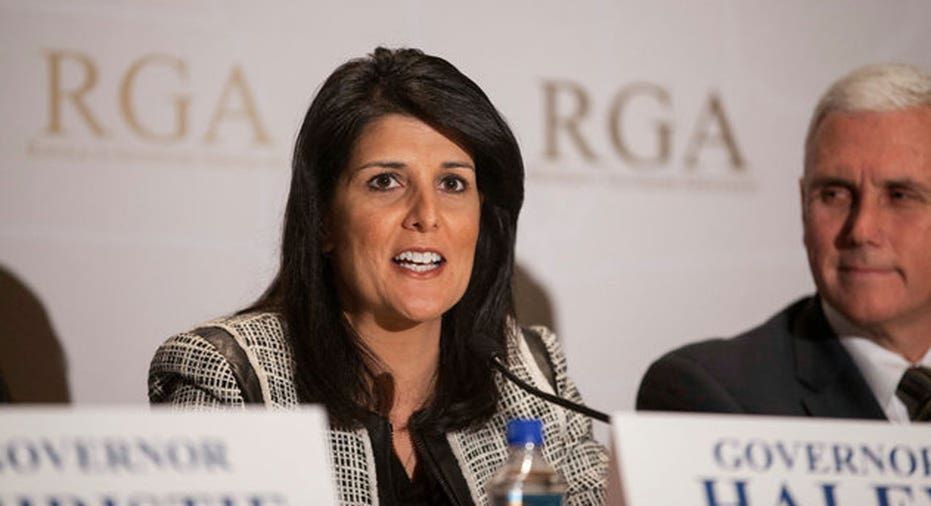 The U.S. Senate Foreign Relations Committee approved South Carolina Governor Nikki Haley to be President Donald Trump's ambassador to the United Nations on Tuesday, clearing the way for what is expected to be an easy confirmation in the full Senate.
Haley was approved overwhelmingly, but two Democrats voted against her, citing concerns about her lack of experience in foreign policy and international affairs.
(Reporting by Patricia Zengerle; Editing by Chizu Nomiyama)