Senate Banking Committee Says Fed's Yellen To Testify Feb. 27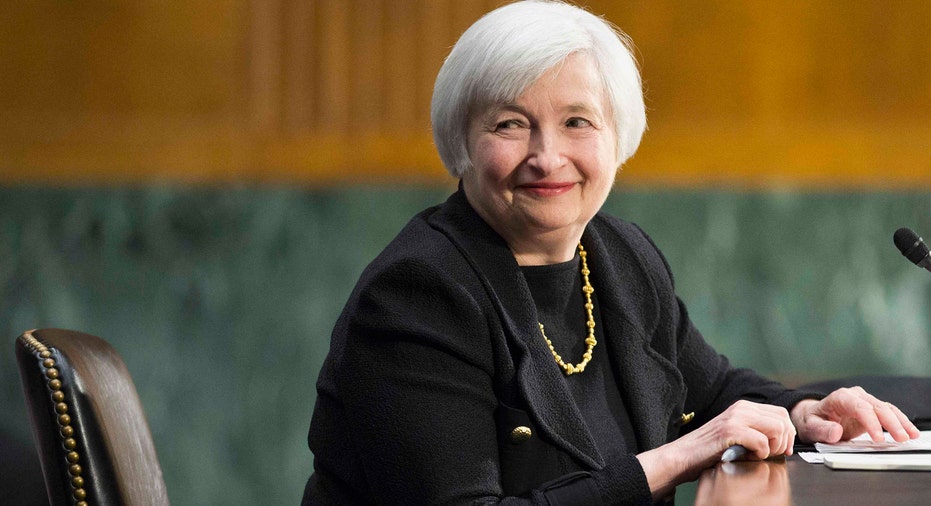 Federal Reserve Chair Janet Yellen will testify before U.S. lawmakers on Feb. 27 after a Senate panel previously canceled the original hearing date due to a recent snowstorm in Washington, D.C.
Yellen, who succeeded Ben Bernanke to become the first woman to head the Fed, will provide an update on the U.S. central bank's semi-annual monetary policy report.
This marks her second delivery of the report on Capitol Hill. She will face the Senate Banking Committee at 10:00 a.m. (1500 GMT) on Feb. 27, the committee said.
She endured six hours of answering lawmakers' questions at a House Financial Services Committee on February 11 when she first delivered the Fed's semi-annual monetary-policy report.