Sen. Scott Brown: America's Silent Crisis is Housing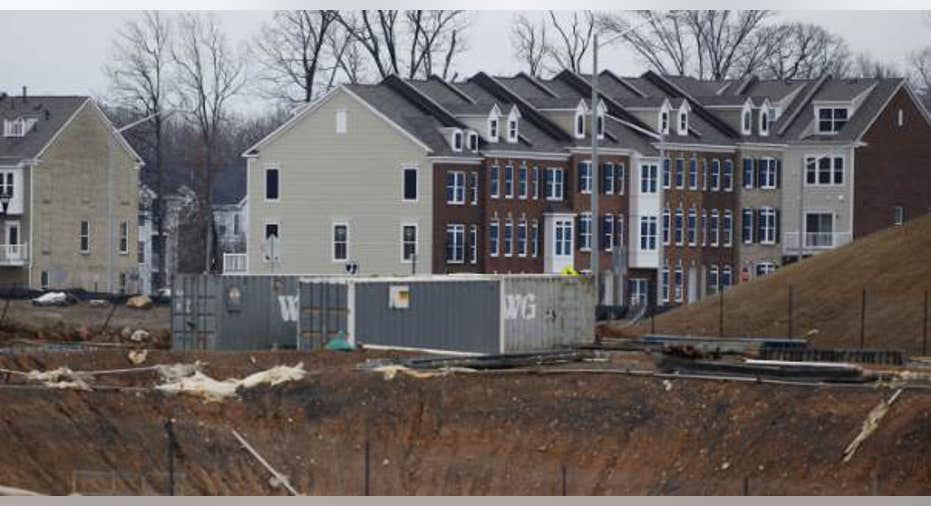 One of the toughest, no-holds-barred Republican presidential primary seasons I've ever witnessed will culminate next week in Cleveland at the Republican National Convention. While I'll be covering the convention for Fox News, I will also have another mission.
On July 19, I will be co-hosting a benefit concert to support Make Room, an initiative aimed at drawing national attention to our nation's rental affordability crisis. The event is sponsored by the J. Ronald Terwilliger Foundation for Housing America's Families along with several other housing organizations.
Thanks to country-music superstars, Big & Rich, for headlining the concert and to my daughter Ayla, a country-music artist in her own right, who will also be performing.
The continuing problems in housing represent some of the most important challenges facing America, but they are also among the least discussed by our nation's leaders and in the media. The Terwilliger Foundation calls what's happening in housing the "silent crisis."
Today, a record number of renter households, 21.3 million, spend in excess of 30% of their income just on housing. Of this number, 11.4 million devote more than half their income to rent and utilities. For countless numbers of families across the country, the first day of each month has become a moment of truth: Can we afford to pay the rent? This often means having far less to spend on other life essentials like nutritious food, transportation to a job, clothing for children, and necessary medical care.
While rents are rising across the country, the national homeownership rate has plummeted – sadly, it's approaching a 50-year low. In part because of high rents, many young adults, especially Millennials, are finding it increasingly difficult to save for a mortgage down payment.  For some, the idea of owning a home has become nothing more than a distant aspiration.
The issue of housing is deeply personal for me. By the time I turned 18, I had lived in 17 different homes. My mother suffered through a string of abusive relationships. Money was always a problem. Constant moves with new schools to attend and new friends to make were the norm.  For my sister and me, the sense of stability and comfort that a home should provide was in very short supply.
As a result of God's grace and some lucky breaks, I was somehow able to rise above these difficult circumstances. But I know most people in similar situations are not so fortunate.
For me, doing nothing in the face of record-high rent burdens and a near-record low homeownership rate is simply not an option.
The good news is that solutions to the crisis in housing are not locked in a vault somewhere. Recognizing the great need that exists, communities across the country are beginning to make affordable housing a higher priority, often revising their land use and zoning policies to encourage greater housing density to accommodate more affordable homes. We can learn from these experiences and scale them up where appropriate.
At the federal level, Congress can do its part by substantially increasing support for the Low-Income Housing Credit program, which encourages private investment in the production and preservation of affordable rental homes. A greater supply of these homes should relieve some of the pressure on rents.
There are plenty of other good ideas to tap, but first we need to get the conversation started.
A focus on housing can also be a smart political strategy. If you look at some of the key presidential battleground states, the percentage of renter households in these states who pay in excess of 30% of their income on housing and are considered "cost-burdened" under federal affordability standards is very high:  Florida (55.6%), North Carolina (47.7%), Ohio (45.9%), Pennsylvania (48.5%), and Virginia (47.1%).
---
Cost Burdened Renter Households
Florida 55.6%

North Carolina 47.7%

Ohio 45.9%

Pennsylvania 48.5%

Virginia 47.1%
---
Effectively speaking to the concerns of these voters should pay dividends at the ballot box.
Next week, as I head to Cleveland to offer my commentary, I will also be working to elevate the subject of housing on our nation's policy agenda. In my view, achieving this goal would be a big win for America.
Republican Scott Brown represented Massachusetts in the United States Senate for three years where he was a ranking member of the Armed Services and Homeland Security Committees. He is a Fox contributor and a supporter of the Trump campaign.