Schumer warns at-home DNA tests could put your sensitive data at risk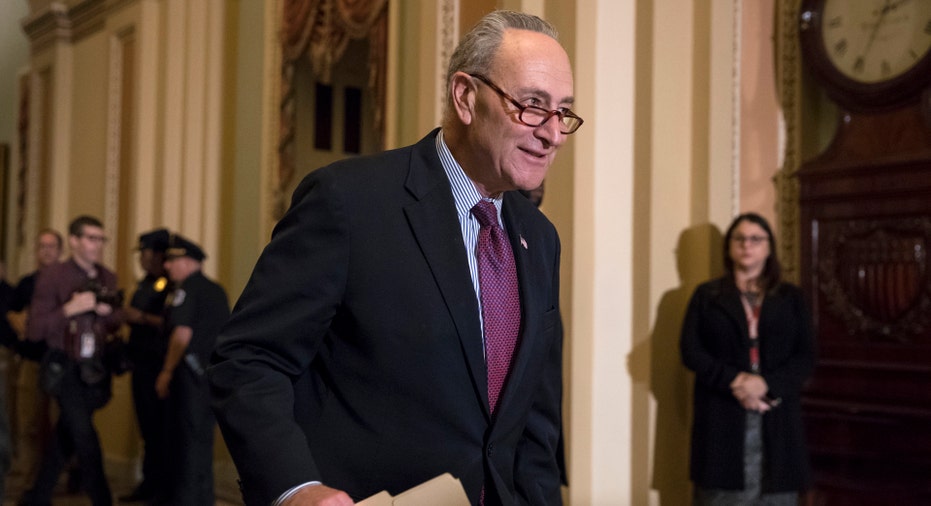 With Cyber Monday just hours away, Sen. Chuck Schumer Sunday warned consumers that when it comes to buying home DNA tests this holiday season, the purchaser's privacy could be jeopardized.
The New York Democrat called on the Federal Trade Commission to "investigate and ensure" fair privacy standards for all DNA kits.
"When it comes to protecting consumers' privacy from at-home DNA test kit services, the federal government is behind; putting your most personal genetic information in the hands of third parties for their exclusive use raises a lot of concerns, from the potential for discrimination by employers all the way to health insurance," Schumer said in a statement.
Ancestry, MyHeritage and 23andMe are some of the companies selling the at-home DNA test kits, which allow users to find out more about their genetics and family heritage by analyzing a sample of their saliva. The companies are offering discounts on their kits as part of a Black Friday/Cyber Monday promotion—Ancestry is offering its product for $59 and MyHeritage for $49, both down from their normal $99.
Schumer said many users don't recognize the sensitive information they are providing could wind up in the hands of many third-party companies, and criticized the varying terms of service, or "fine print," the firms use because it means consumers might not fully understand the consent they are giving for their data.
"There is no point to learning about your family tree if your privacy gets chopped down in the process," the senator said.
In a statement to FOX Business, MyHeritage said it "has never sold or licensed DNA data to any 3rd party" and "will never sell or license DNA data to any 3rd party without the user's explicit consent, and will never sell or license personal information of users to any 3rd party." MyHeritage also said it will "never sell or license DNA data to insurance companies" and that users can "always delete their DNA data permanently from the service."
An Ancestry spokesperson told FOX Business in a statement: "We respect and agree with Sen. Schumer's concern for customer privacy and believe any regulation should match the commitments we make to our customers: You own your data and you always maintain ownership of it. We do not sell your data to third parties or share it with researchers without your consent. You may request that we delete your data or account at any time. We look forward to working with him and his colleagues to protect customer privacy."
"We do not sell individual customer information nor do we include any customer data in our research program without an individual's voluntary and informed consent. 23andMe customers are in control of their data - customers can choose to consent, or not to, at any time. Our consent document and privacy statement are published online for everyone to read and our research is overseen by an independent third party (IRB) to ensure research meets all legal and ethical standards," Kate Black, 23andMe privacy officer, told FOX Business in a statement.