Schumer sets likely debt ceiling vote Saturday, as Congress puts off debt crisis until December
Congress set to temporarily avert crisis, but fundamental debt ceiling impasse remains
Senate Majority Leader Chuck Schumer said Thursday morning the Senate has an agreement to raise the debt ceiling and is moving toward a likely procedural vote Saturday.
The deal, however, will only postpone a larger fight over the debt limit until just before Christmas rather than fix the underlying impasse. 
Fox News obtained the text of the bill which would increase the debt limit by $480 billion. That is just enough money to tide the government over until Dec. 3, which means the Treasury Department will not be able to replenish the coffers it exhausted since July 31 when the previous debt ceiling suspension expired. 
Therefore, it will not have the ability to use "extraordinary measures" to keep the government from defaulting for more than a few days, and Congress will be forced to tackle the debt ceiling issue again before Christmas. 
That's a problem, however, because Republicans are still adamant that Democrats will have to pass a long-term debt ceiling increase via budget reconciliation and Democrats are adamant that they will do no such thing. 
"The Senate is moving toward the plan I laid out yesterday to spare the American people a manufactured crisis," Senate Minority Leader Mitch McConnell, R-Ky., said on the Senate floor.
"For two and a half months the Democratic leaders did nothing and then complained that they were actually short on time," he said regarding Democrats' refusal to use reconciliation to increase the debt limit. "Now they have no question there will be plenty of time."
STOCKS SET FOR GAINS AS CONGRESS NEARS DEBT CEILING DEAL
Senate Majority Whip Dick Durbin, D-Ill., however, said Democrats are ruling out using reconciliation for a future debt limit increase. 
"If you project what doing that every year, or whenever it comes due, it is madness. It is a long-term procedural mess. And it was never designed for the debt ceiling. and I hope that Senator McConnell will come to his senses," Durbin said Thursday.
"We could be, it's up to Senator McConnell," Durbin said when asked whether Congress will be stuck in another debt ceiling game of chicken in just a few months. 
Except that game of chicken will happen as Americans are putting up their Christmas and Hanukkah decorations, and hoping for good holiday bonuses.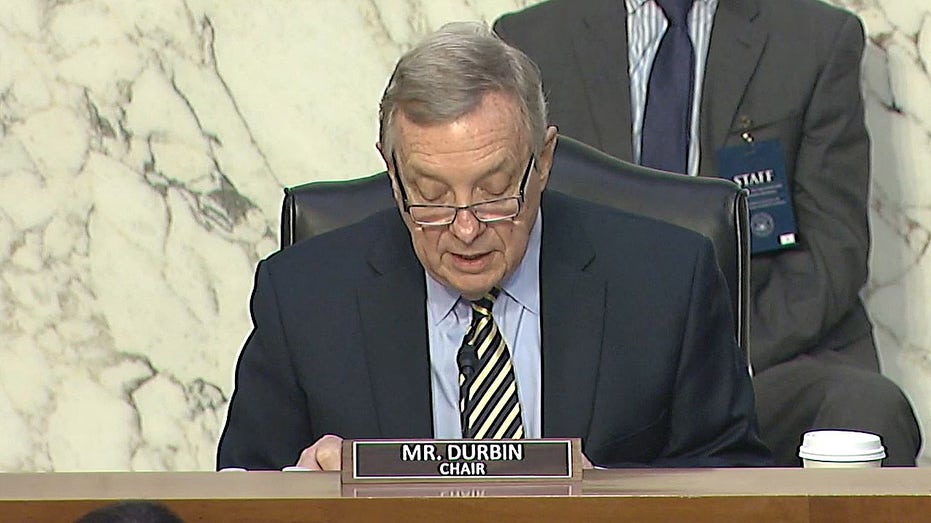 GET FOX BUSINESS ON THE GO BY CLICKING HERE
December is also when government funding runs out after a continuing resolution that Congress passed last month. And Democrats will likely be under the gun to pass their massive reconciliation social spending bill and the infrastructure bill if they've not done so already. 
Throw in a debt ceiling expiration and things could become very chaotic in Washington, D.C.
If the Senate acts by the book it is likely that the debt ceiling vote will happen Saturday. It could speed up consideration of the bill with unanimous consent but some Republicans are upset at McConnell's handling of the deal and could block such a move.
FOX Business' Jason Donner, Chad Pergram, Jacqui Heinrich and Hillary Vaughn contributed to this report.