Scalise shooting: Political climate is normalizing violence, fmr. Secret Service agent says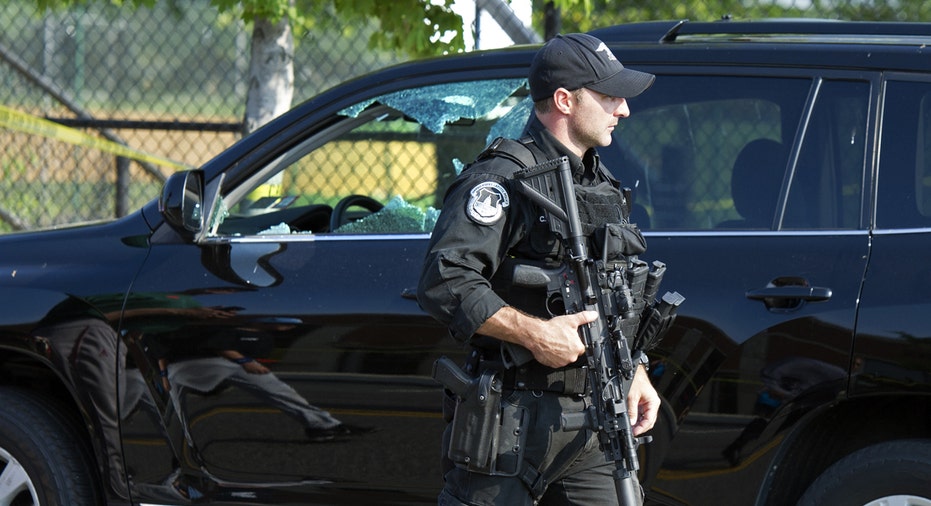 House Majority Whip Rep. Steve Scalise (R-La.) was among multiple people shot in Alexandria, Virginia Wednesday morning, raising concerns the aggressive political climate in the country could be normalizing violence.
"The level of personal vitriol … you're actually dehumanizing people," former Secret Service agent Dan Bongino told FOX Business. Bongino, who was an agent for 12 years, says the intense level of political disagreement has contributed to an increase in political violence. "When you dehumanize people you make this an acceptable means of political protest."
Rep. Scalise, as a lawmaker in a leadership position, had a security detail with him Wednesday morning as he participated in a GOP baseball practice for an upcoming charity game. Sen. Rand Paul (R-Ky.) told Fox News Wednesday if those officers had not been there, "it would have been a massacre."
Some lawmakers Wednesday refused to comment on whether they regularly maintain a security detail, something Bongino said is because they are "legitimately, understandably afraid." However, an increase in security may not be in the cards any time soon.
"The U.S. Capitol Police, they don't have the capability or the manpower to immediately give 535 members, including the House and Senate, details. There's just not enough people," Bongino said, adding that if the department were to assign an officer to a Congressman it would be taking him or her away from another assignment. There are also long training courses officers must go through as well as an intense hiring process. Instead, Bongino said he expects security to take the form of a more collaborative effort with local law enforcement until the threat level declines.
In the meantime, Bongino said it is time for the American public to "dial down" the level of outrage.
"How can you continue mock decapitations, mock assassinations, calling Trump a traitor and guilty of treason?" he asked.
As of Wednesday morning, Scalise was in stable condition, while five other people were transported medically from the scene, according to Alexandria Police Chief Michael Brown.