Saudi citizens plagued by new taxes, high unemployment after oil prices collapse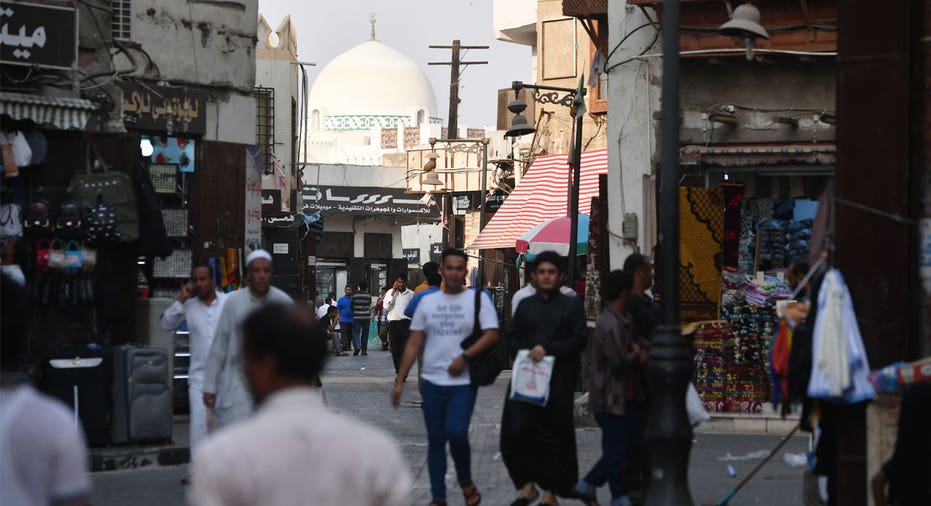 As Saudi Arabia undergoes a massive economic transformation in an effort to reduce its reliance on oil, consumers in the country are facing a new reality, too: taxes.
In a country where citizens are accustomed to receiving subsidies for utilities and paying no income taxes, the government is shifting gears as it seeks to soften the fallout from low oil prices.
In January, the country will introduce a value added tax (VAT), also known as a consumption tax, for the first time. A VAT will allow producers at each stage of the supply chain to collect a fee for the value they add to a good or service. Additionally, over the past year, the kingdom has also cut nearly universal subsidies and introduced a 100% excise tax on tobacco products and energy drinks.
"They are trying to get more money for the government from the citizens. And that is new," David Ottaway, Middle East fellow at The Wilson Center, told FOX Business.
For now, citizens' income and Saudi companies' profits will remain untaxed.
Saudi Arabia has been financially pressed thanks to falling oil prices, the global supply glut and a nearly $80 billion budget deficit. While the Organization of the Petroleum Exporting Countries (OPEC) attempts to stabilize prices, which plummeted in 2014 and have more recently swung between $47 and $56 per barrel, Saudi Arabia has trimmed its positions in foreign assets in order to account for the oil-related financial losses. The kingdom held $737 billion worth of foreign assets in August 2014 and by March the country had trimmed those positions to just $501 billion.
"They had this revenue stream from oil and all they had to do was budget it out," Amy Myers Jaffe, David M. Rubenstein senior fellow for energy and the environment at the Center on Foreign Relations, told FOX Business. "Now you have real poverty… and it's causing, in some cases, social unrest."
Unemployment in Saudi Arabia has exceeded 12%, with younger Saudis and women comprising the bulk of job seekers.
The kingdom is making a push for companies to hire more domestic workers, charging those businesses where foreign employees outnumber Saudis a fee, per month, per worker. That fee is expected to rise each year through 2020.
Under the Royal Family's Vision 2030 plan, which aims to both invest more heavily in other countries and companies and attract more investment domestically, U.S. companies could provide future employment opportunities for Saudi citizens.
Citigroup (NYSE:C) is looking to hire up to 20 bankers in the kingdom as it expects to begin formal operations there in the first quarter, a senior executive from the bank told Reuters.
Privatization is another critical part of the kingdom's broad economic plan to increase efficiency and decrease the strain on state finances. The Crown Prince announced plans to build a new $500 billion city, called NEOM, which will provide many opportunities for the U.S. and other countries to invest. The project is being developed by Klaus Kleinfeld, the former CEO of Alcoa (NYSE:AA) and Arconic (NYSE:ARNC), and is expected to feature self-driving cars, drones and robots, according to Saudi Crown Prince Mohammad bin Salman. Uniquely, regulations in the city will also be developed by business leaders in order to provide the best environment for companies, he said.
While some believe Vision 2030 may be overly ambitious, most experts agree it lays out a promising agenda for the Saudis as they seek to become less oil dependent.
"It's right to have that vision for them because they have to got to get off oil, but I think they're hugely optimistic about getting off oil and the timeframe in which they're talking, which is 2030," Ottaway said.