Samsung leader to leave South Korea prosecution office soon after questioning: Yonhap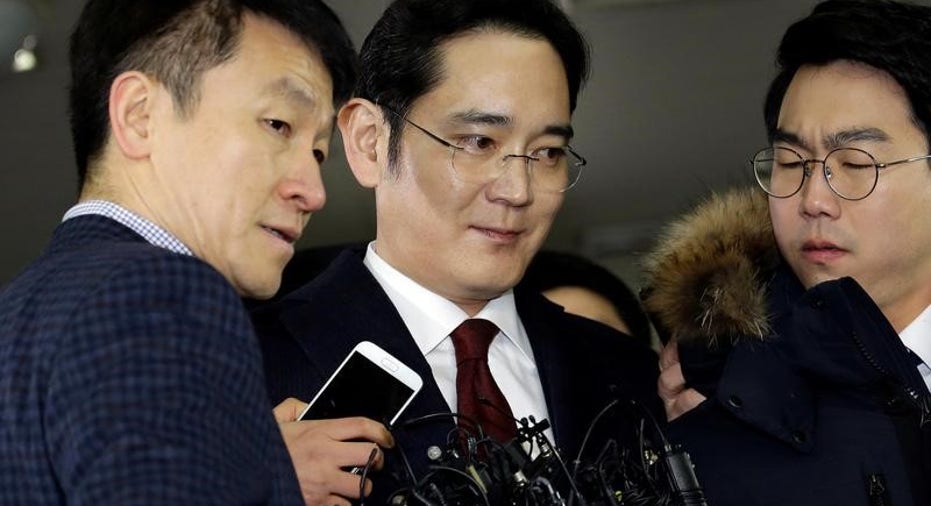 Samsung Group leader Jay Y. Lee will leave the South Korean special prosecutor's office shortly on Friday morning after being questioned for more than 20 hours on bribery suspicions in an influence-peddling scandal involving President Park Geun-hye, Yonhap News Agency reported.
The special prosecutor's office has been investigating whether Samsung provided 30 billion won ($25.28 million) to a business and foundations backed by Park's friend in exchange for the national pension fund's support for a 2015 merger of two Samsung affiliates.
Lee was named a suspect on Wednesday and summoned Thursday morning for questioning. Lee will head home, Yonhap said.
(Reporting by Se Young Lee; Editing by Chris Reese)