Ryan says health insurance mandate part of GOP tax talks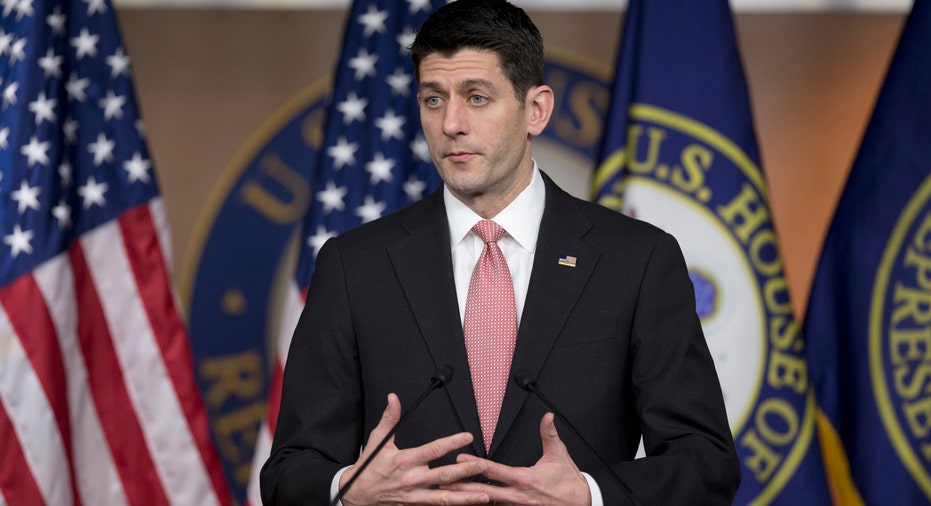 WASHINGTON (AP) — House Speaker Paul Ryan says Republicans are discussing whether their tax plan should include a repeal of the Obama health law's requirement that people have insurance coverage or face a penalty.
It would be another shot at further undermining the Affordable Care Act after repeated failures by the GOP-led Congress to repeal and replace the law, as President Donald Trump has demanded.
The Congressional Budget Office has estimated that repealing the individual mandate, as the requirement is known, would save $416 billion over a decade.
The mandate provides a powerful incentive for people to get coverage before health problems arise. But the money represents a tempting revenue source for GOP tax-writers whose tax plan would add an estimated $1.5 trillion over 10 years to the national debt.
Ryan told "Fox News Sunday" that "a lot of members are suggesting" that the tax plan repeal the mandate. He did not weigh in personally on how to deal with the coverage mandate.
Rep. Mark Meadows, the chairman of the House Freedom Caucus, said on ABC's "This Week" that revenue counted through the repeal could in turn be used to soften the blow from the expiration of various tax credits and elimination of the deduction for state income and sales taxes.
"We're advocating on behalf of that," said Meadows, R-N.C.
The House and Means Committee planned to begin taking up the bill Monday.
Some Republican lawmakers from New York and New Jersey have come out against the bill in its current form, saying that ending deductions for state and local sales and income taxes would hit their constituents the hardest.
Republicans talking up the tax bill on the Sunday shows played down concerns that the bill would add substantially to the nation's debt. It's projected to increase the debt by $1.5 trillion over 10 years.
"Preliminary numbers really look very good in terms of economic growth. So, over a longer period of time, some 10 to 15 years, we believe that the economic growth will outweigh any short-term deficit increase that we see," Meadows said.
"These so-called budget hawks have turned into an extinct, endangered species," said House Democratic leader Nancy Pelosi of California during an appearance on CNN's "State of the Union."