Rubio: Companies Need to Boost Wages and Training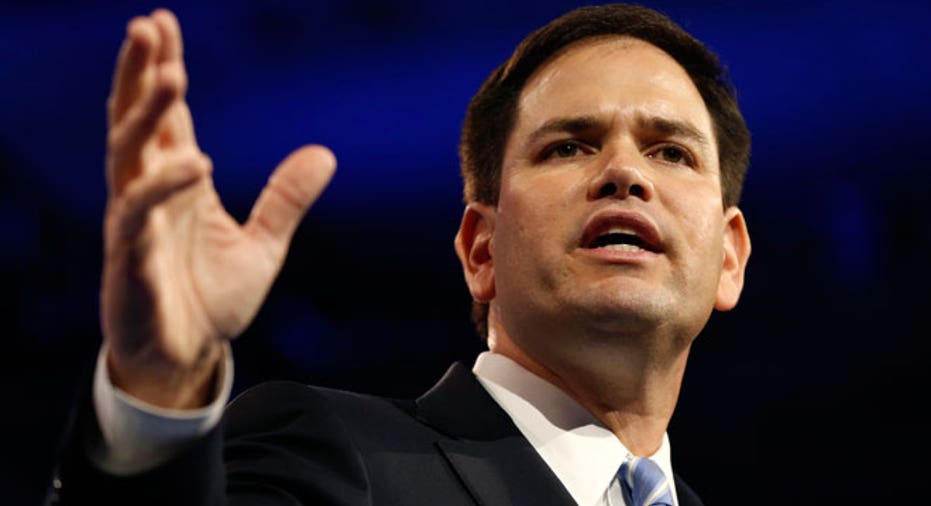 U.S. businesses could be doing more to foster the nation's economy and American workers, according to Florida Senator Marco Rubio.
"The thing I keep hearing from people is that we [the United States] are becoming increasingly uncompetitive," he told FOXBusiness.com. "You want it to be a place that is as attractive, if not more so, than any other place on the planet to invest and innovate."
The Republican Senator applauded new initiatives to make the U.S. a better place to work, including Wal-Mart's (NYSE:WMT) recent decision to up hourly wages to $9 per hour. That's at least $1.75 above the federal minimum wage, starting in April. By February 1, 2016, current associates at the retailer will earn at least $10 per hour, according to the company.
The minimum wage debate has gained momentum since Wal-Mart's announcement. Now, a Washington Senate committee faces a Wednesday deadline on a bill to raise the state's minimum wage.
"I think it's great any time companies decide to pay their workers more," Rubio said.
But he added businesses should also be doing their part to improve the skill set of their workers.
"In the 21st century virtually all the better paying jobs will require some form of advance training," he said.
Rubio's remarks were made in separate interview with FOXBusiness.com following his appearance on Fox News 'The Five' when he described the United States as being at a hinge point.
"We are really transitioning out of the 20th century well into the 21st century," he stressed. "Globalization has changed the nature of our economy."
During the program, Rubio declined to confirm whether he will officially run for President of the United States, but left the door open to a later decision.
"I will announce on April 13 what I'm going to do next in terms of running for president or the U.S. Senate," he said.