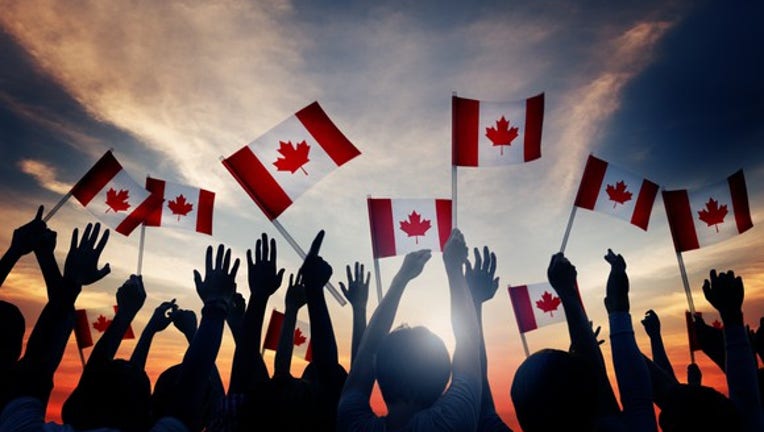 The world's biggest aluminum players want to set the record straight: they say they shouldn't be lumped in with China, Russia and other alleged "bad actors" whose imports may be a threat to the security of the United States.
Among those Rio Tinto (NYSE:RIO), the largest producer of aluminum in North America, via its operations in Quebec and British Columbia.
"Rio Tinto's operations, such as those in Utah, California and Arizona are strong contributors to the United States economy and employment" Rio Tinto CEO Alf Barrios said in prepared remarks viewed by FOX Business, to be delivered Thursday during a scheduled hearing. Barrios also defended the miner's long history as a U.S. defense ally dating back to World War II. "Our smelters have a long history of supplying U.S. manufacturers – particularly U.S. defense-related manufacturing" he notes.
U.S. Commerce Secretary Wilbur Ross will hear testimony from Rio Tinto and other industry insiders today as he continues the U.S. probe into whether certain imports are jeopardizing national security.
"Imports have been flooding into the aluminum industry," said Ross, during a briefing with reporters last month and covered by FOX Business, confirming the basis for an investigation that began on April 26. He also cautioned that a class of the high-quality silver metal is used in several defense jets including Lockheed Martin's (LMT) F-35, and Boeing's F-18 and C-17 (BA). It is also used in armor plating of military vehicles and combat vessels. The investigation is ongoing and has not reached a conclusion, he said at the time. These aluminum and steel probes are not related to the North American Free Trade Agreement (NAFTA).
More From FOXBusiness.com...
Canada, like Rio Tinto, is also reminding the U.S. it too is an ally when it comes to American security. "Canada, as part of an integrated North American defense industrial base, is a secure supplier of aluminum as a material, but also provides advanced technologies and systems that boost North American defense capabilities" according to comments submitted by the Government of Canada ahead of the hearing. Canada also notes its supply chain support for products including aircraft, helicopters, missiles, rockets and space technologies. The two countries have a combined annual trade of $9.7 billion, according to the Canadian government.
Ross is also investigating all foreign steel imports, a promise he made after being confirmed, as reported by FOX Business. The Commerce Department is conducting these steel and aluminum probes – also known as 232 investigations - by dusting off a rarely used portion of an old trade law.
Despite ongoing tensions with Canada, the Trump Administration is working to keep the chain of communication open with our northern neighbor. U.S. Treasury Secretary Steven Mnuchin visited Ottawa, Canada to meet with Canadian Finance Minister Bill Morneau earlier this month. The first visit by a U.S. Treasury Secretary in nearly a decade.
Suzanne O'Halloran is Managing Editor of FOXBusiness.com and a graduate of Boston College. Follow her on @suzohalloran.