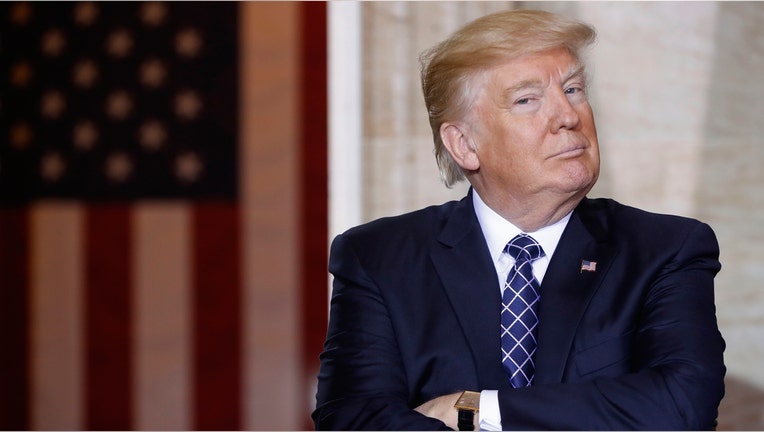 Milwaukee-based manufacturing company Rexnord (NYSE:RXN) maintained its silence Monday in the face of renewed criticism from President Donald Trump over its decision to move jobs across the border to Mexico.
Not only did Trump go after the company's choice to lay off U.S. employees in a tweet fired off Sunday, but he also raised the prospect of slapping Rexnord with a punitive tariff.
Rexnord of Indiana made a deal during the Obama Administration to move to Mexico. Fired their employees. Tax product big that's sold in U.S.

— Donald J. Trump (@realDonaldTrump) May 7, 2017
The president previously threatened a 35 percent tax on the goods and services of companies that close domestic facilities while expanding operations abroad.
In October, Rexnord announced plans to ship 300 jobs from its Indiana manufacturing base to Mexico. In December, the then president-elect used Rexnord, in a tweet, as an example to put pressure on U.S. manufacturers to think twice about outsourcing jobs.
Rexnord of Indiana is moving to Mexico and rather viciously firing all of its 300 workers. This is happening all over our country. No more!

— Donald J. Trump (@realDonaldTrump) December 3, 2016
Rexnord is not the only company Trump has thrust into the court of public opinion throughout both his campaign and presidency. Ford (NYSE:F), Boeing (NYSE:BA), Lockheed Martin (NYSE:LMT) and air-conditioner manufacturer Carrier, a unit of UTX (NYSE:UTX), have all provoked the ire of the president through various business efforts perceived to be antithetical to his America First push. The Trump administration's economic agenda is centered on bringing investment, production and jobs back into the U.S. economy.
An internet search of "Rexnord Indiana" shows the American public supports Trump's economic agenda and unconventional methods of trying to keep companies on U.S. soil. On Google (NASDAQ:GOOGL), Rexnord Bearings has 37 reviews and 1.1 stars, with the vast majority of public feedback criticizing the company's plans to move production to Mexico.
"This company is garbage. Have fun in Mexico. I won't buy your trash made in Mexico," one reviewer wrote. Another threatened to "smear" the company all over social media if it didn't keeps its jobs here and protect its American workers.
Rexnord's stock was down more than 1.5 percent Monday morning. The company did not respond to FOX Business' requests for comment at the time of publication.
More from FOXBusiness.com...