Rep. Paul Plans Hearings on Fed Loans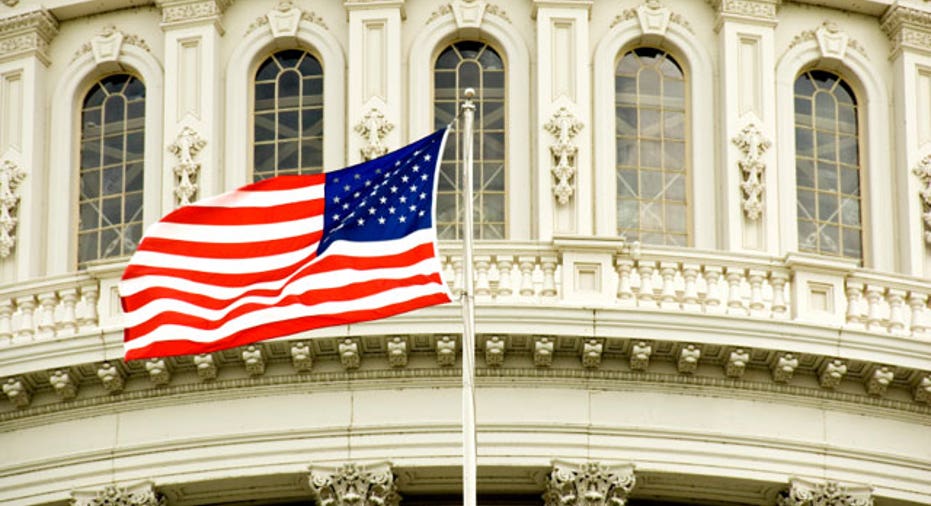 The chairman of the House subcommittee that oversees the Federal Reserve said he plans to hold hearings in May on disclosures that the Fed made billions -- perhaps trillions -- in secret emergency loans to almost every major bank in the U.S. and overseas during the financial crisis.
The big loans started in 2007 and were disclosed last week under Freedom of Information Act requests by FOX Business and Bloomberg News after a two-year legal battle by the news organizations with the Fed and big banks.
"I am, even with all my cynicism, still shocked at the amount this is and of course shocked, but not completely surprised, [that] much [of] this money went to help foreign banks," said Rep. Ron Paul (R-TX), chairman of the House Financial Services subcommittee on domestic monetary policy, in an interview with FOX Business on Friday. "I don't have [any] plan [for] legislation...It will take awhile to dissect that out, to find out exactly who benefitted and why."
The Fed declined to comment. But its records show the loans were collateralized in full and have since been repaid.
The loans came from the Fed's nearly 100-year-old confidential emergency lending program called the "discount window," in which the central bank provides funds to banks as the financial system's "lender of last resort" when firms can't borrow from each other or elsewhere.
More than 25,000 pages of previously-secret Fed discount window reports indicate most of the loans went to help many large U.S. banks such as Citigroup (NYSE:C), Bank of America (NYSE:BAC) and JPMorgan Chase (NYSE:JPM), as well as many regional and community banks. They were short-term loans of one to 90 days.
But the day such loans peaked in October 2008 at $111 billion, records show about half the total went to two big European banks -- Belgium's Dexia and Ireland's Depfa -- as one-day overnight loans. Many more familiar foreign banks, from Barclays in Great Britain to Deutsche Bank in Germany, borrowed as well.
Also, an Arab bank now 59% owned by the Central Bank of Libya borrowed multiple times -- at least $5 billion in total, the reports indicate. The Bank of China borrowed repeatedly--more than half a billion on one day.
All of the foreign bank loans from the discount window are legal under U.S. law because the banks operate U.S. branches regulated by the Fed and make U.S. loans.
Until now, details of discount window lending for all banks, foreign and domestic, have been private because the Fed and banks worry that naming firms that borrow for emergencies could scare customers, stigmatize banks, cause bank "runs" and hurt the financial system.
But Jamie Dimon, the chairman and chief executive officer of JPMorganChase, the nation's third-largest bank by assets, suggested the disclosures could backfire, hurting the system by keeping troubled banks from asking for help from the Fed because they fear bad publicity.
"I think it'll make it harder for to use the discount window in the future, yeah," he told reporters at an event in Washington last week.
Paul didn't agree. He noted that the Securities and Exchange Commission regularly releases "negative" information about public companies, such as its investigations into them and their executives for accounting fraud and other legal transgressions.
"They have to release and tell the people exactly what's going on with the corporation," Paul said. "But here we have central bank that actually hides the information."
A staunch free-market proponent, Paul is a long-time critic of the Fed. He opposes discount window lending along with temporary rescue programs of the kind the Fed launched during the financial crisis on the grounds that they create a "moral hazard" with firms.
"I think because [banks] always know that well they can take risks...[they say], 'Well, OK, we can do these things, we can get into derivatives and we'll be insured and we'll be taken care of because we're [with] the Fed...the 'lender of last resort,' " Paul said. "This whole principle of lender of last resort and going to the discount [window] I think represents the real flaw in our monetary system...[Banks] should be able to fail...You don't want prop up the people who are making mistakes. "
Under financial reform legislation Congress approved in 2009, the Fed disclosed details of $3.3 trillion in emergency lending through more than half-a-dozen temporary rescue programs it has since ended. The legislation also requires the Fed to now disclose discount window loans after two years.
It is unclear from the new FOIA documents how much discount window lending totaled during the financial crisis. The Fed released copies of largely-unedited reports listing tens of thousands of individual transactions. FOX Business, other news organizations, Congressional staff and public interest groups were still reviewing them.
Other members of Congress from both parties involved with Fed oversight did not immediately respond to requests for comment.