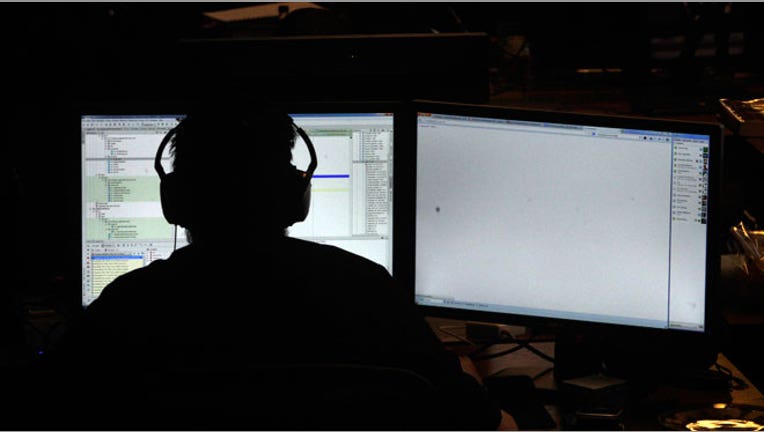 A veteran Internal Revenue Service manager in Cincinnati, who described himself as a conservative Republican, told congressional investigators that he and a colleague decided to give conservative groups the extra scrutiny that has exploded into a firestorm of political controversy, according to a letter released by Representative Elijah Cummings (D-MD) to Rep. Daryl Issa (R-Calif.), chairman of the House Committee on Oversight and Government Reform.
Cummings is also demanding the committee publicly release all IRS interviews conducted by staffers, and that it issue "a comprehensive and bipartisan report."
The letter says the IRS manager told him he and a colleague set aside "Tea Party" and "patriot" groups that had applied for tax-exempt status since the applicants appeared to be engaging in political activity.
Cummings said in his letter to Issa that the information came from an unreleased "key" interview last week with the IRS manager who supervised the team of screeners that evaluates applications for tax exempt status in Cincinnati, and that "this official stated that he is a 'conservative Republican' with 21 years experience at the IRS."
"The case is solved," Cummings told CNN yesterday.
Issa said in a statement: "I strongly disagree with Ranking member Cummings' assertion that we know everything we need to know about inappropriate targeting of Tea Party groups by the IRS and the case is, in his word, 'solved.' His extreme and reckless assertions are a signal that his true motivation is stopping needed Congressional oversight and he has no genuine interest in working, on a bipartisan basis, to expose the full truth."
Cummings said the IRS official answered questions "directly and candidly for more than five hours" and "directly contradicted claims made by Rep. Issa about White House involvement."
The Congressman quotes the IRS official as saying: "I do not believe that the screening of these cases had anything to do [sic] other than consistency and identifying issues that needed to have further development."
Cummings also quoted the IRS official as saying he did not have any reason to believe anyone in the White House was involved in the decision to screen Tea Party applicants, and that he was not "aware of any political motivations behind the screening, centralizing and development" of Tea Party cases.
The Congressman says the official told him that, instead, when the first Tea Party case came under scrutiny, he agreed with "one of his screeners" that it should be "appropriately elevated to his superiors in 2010 as part of a standard procedure" because the applicant indicated it would be engaging in politicking.
The group was also deserving of a more intense review, Cummings quotes the IRS official as saying, because the applicant didn't answer IRS questions as to the amount of time it planned to spend on politicking.
The Congressman says the IRS official told investigators he "then instructed his team of screeners to identify similar cases so that 'if they had these same particular issues presented to them, that we needed to not let them maybe go into the general inventory as we were looking for consistency."
The Congressman's letter also says the IRS official told committee investigators "that he took this action on his own and that 'no one said to make a search.'"
Moreover, the letter notes that the committee interviewed an IRS screener in Cincinnati who worked for the conservative IRS manager. The Congressman says the screener "acknowledged developing search terms later identified by the Inspector General as 'inappropriate.'"
The letter quotes the screener as saying: "I used 'patriots' because some of the Tea Parties wouldn't — they would shorten their name to TP Patriots. I thought, ok, I will use 'patriot.' And I would see TP Patriots."
The Congressman also says the screener told investigators he developed the key search words "on his own based on a request from the IRS manager, but the IRS manager said he did not become aware that this screener used these terms until June 2, 2011, when the head of the Cincinnati IRS office asked him for a list of criteria screeners were using to identify Tea Party cases."
Cummings' letter also notes that, as the Treasury Inspector General report indicates, the director of exempt organizations at the IRS, Lois Lerner, called a halt in 2011 to the use of these key words used to screen when she found out about the problem, "and directed that the criteria be changed to include 'all organizations involved with political lobbying, or advocacy' rather than only Tea Party organizations."
The letter says: "Ms. Lerner failed to inform Congress of her actions, however, despite sending multiple responses to congressional inquiries after she had ordered the change."
Cummings also blasted Issa for making "a series of unsubstantiated allegations" against the Administration "with little or no evidence to support your claims."
The Congressman wrote: "Despite repeated urgings to focus on gathering facts in a bipartisan manner, you have made more and more extreme accusations with less and less evidence," citing Operation Fast and Furious, the attacks in Benghazi, and the IRS controversy.
"Your actions over the past three years do not reflect a responsible, bipartisan approach to investigations, and the Committee's credibility has been damaged as a result. Your approach in all of these claims has been to accuse first, and then go in search of evidence to back up your claims."
The Congressman also said Issa has "withheld evidence that directly contradicts your claims, is exculpatory, or provides a more complete and fair understanding of the facts."
Issa's office did not return calls for comment.