Reid: Cannot Afford to Wait for House to Act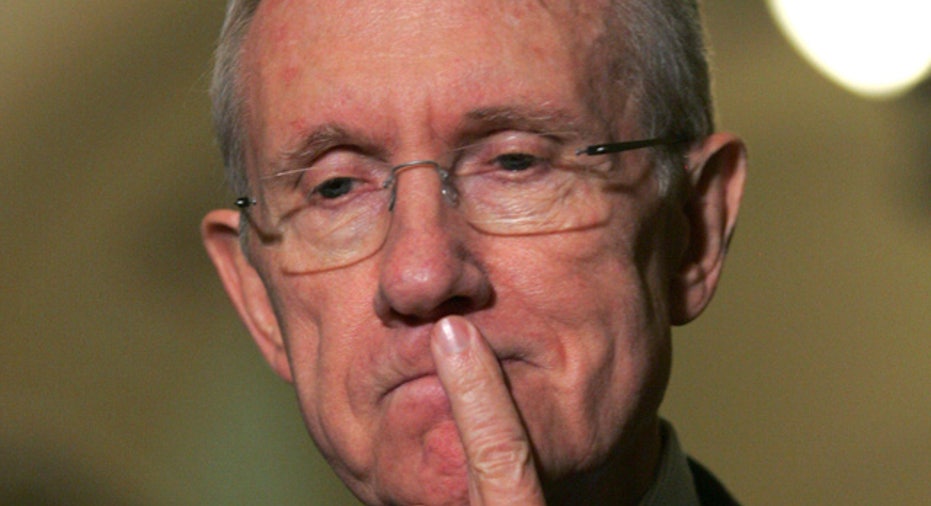 U.S. Senate Majority Leader Harry Reid Friday said that he ``cannot wait any longer'' for the Republican-led House of Representatives to act on a debt limit increase and he will begin taking steps to move legislation.
Reid, a Democrat, also called on Senate Republican leader Mitch McConnell to immediately work with him on a compromise bill that could be enacted before an Aug. 2 deadline.
Democrats are pushing a $2.5 trillion debt limit increase. Reid said Congress will not pass a short-term increase.
Reid's remarks, delivered at the Friday opening of the Senate, came after House Republicans had to cancel plans late Thursday on their $900 billion debt limit increase bill because of a lack of support for passage.
House Republican leaders were working to get more votes, possibly by making some changes to lure more support from conservatives. But the Senate is certain to defeat the measure if it ever is voted on by the House.
"We cannot wait for the House any longer,'' Reid said.
He added, ``I have invited Senator McConnell to sit down with me, and to negotiate in good faith knowing the clock is running down.''
If Reid and McConnell reach a deal on a bill Friday, Reid could begin taking steps that would allow a compromise bill to start advancing over the weekend.
But its fate would be uncertain in the House.