Rajaratnam Sentenced to 11 Years Behind Bars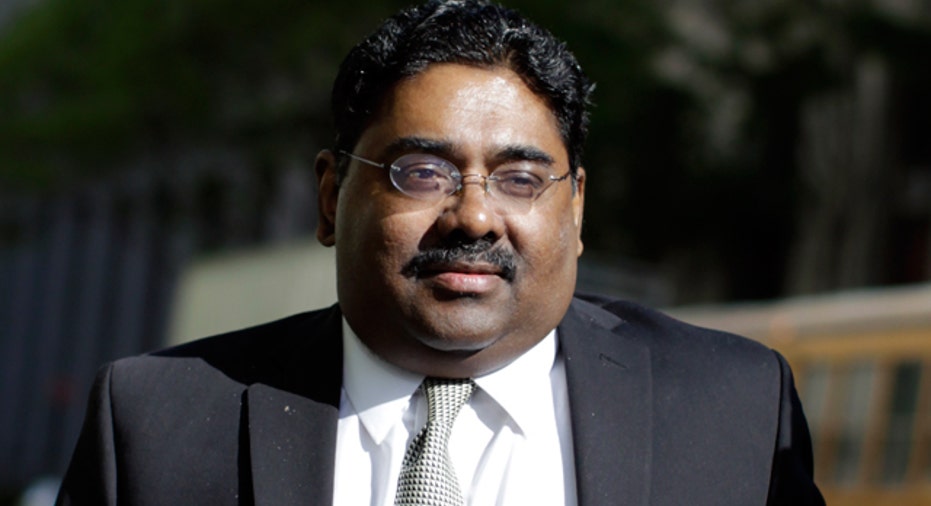 Galleon Group hedge fund Co-founder Raj Rajaratnam was sentenced to 11 years in prison and fined $10 million Thursday for his leading role in one of the biggest insider trading case in decades.
The sentence was much shorter than the 20 years prosecutors had sought, a punishment many thought excessive. Nevertheless, it was one of the harshest sentences ever in an insider-trading case.
"We can only hope that this case will be the wake-up call we said it should be when Mr. Rajaratnam was arrested. Privileged professionals do not get a free pass to pursue profit through corrupt means. The message is the  same for everyone no matter who you are or how much money you have -- obey the law or face the fate of those who don't," said Manhattan U.S. Attorney Preet Bharara in statement released after the sentencing hearing.
Rajaratnam is appealing his conviction and is likely to appeal the sentencing.
U.S. District Judge William Holwell cited Rajaratnam's failing health in handing down a lesser sentence than sought.
Rajaratnam, looking a bit thinner at his sentencing than during his spring trial, though hardly svelte, is suffering from advanced diabetes and faces imminent kidney failure, the judge said.
Still, the judge refused to allow Rajaratnam to remain out of jail on bail while he appeals his conviction, and he was ordered to report to prison on Nov. 28.
Rajaratnam, 54, was convicted in May on 14 felony counts related to insider trading at the Manhattan hedge fund he co-founded.
Key evidence in the case was acquired using wiretaps. It was the first time wiretaps were employed by prosecutors in an insider trading investigation. The technique has in the past generally been reserved for major drug dealers and organized crime figures.
Prosecutors alleged that Rajaratnam raked in an estimated $70 million in illegal profits between 2003 and March 2009 using a network of industry experts and company executives who funneled him inside information.
In some of the 50 tapes played for the jury during Rajaratnam's seven-week trial in federal court in Manhattan the hedge fund manager seemingly encouraged his employees to perform illegal acts in an effort to boost Galleon's profits.
Defense attorneys are expected to argue in their appeal that the wiretaps were obtained illegally.
Rajaratnam's case was part of the largest crackdown on hedge fund insider trading in U.S. history. More than two dozen others have also been charged in the scheme with most of them pleading guilty.
The legal community was split on the sentencing, some arguing it was too lenient and others saying it showed the government is taking insider trading cases seriously.
"I thought it was disappointing. A lot of us thought a sentence in the 19-year range was more fitting," said Andrew Stoltmann, a Chicago-based securities lawyer.
"If Raj Rajaratnam didn't get the maximum sentence for insider trading than nobody ever will. They had him on tape. He was a serial insider trader with a scheme going on for seven years and (there were) multiple cooperating witnesses testifying against him. It was as strong an insider case as I've ever seen," Stoltmann added.
Former federal prosecutor Jonathan New, now a defense attorney at Baker Hostetler in Manhattan, feels otherwise, citing the fact that Rajaratnam received perhaps the longest sentence ever in an insider-trading case.
"It strikes me as a pretty stiff sentence," New said. "It says the judges who are supposed to be the arms of justice, they're viewing (insider trading) as a very serious crime."
Both attorneys dismissed the notion, made by some critics of expensive and time-consuming insider-trading investigations, that the practice is a so-called victimless crime.
"This goes to the heart of the system. If people are using illegal means to get ahead then everyone else is a loser," said New.
Stoltmann echoed that sentiment.
"That's one of the most asinine things I've ever heard. There are absolutely victims, but it's spread among many thousands of victims. Besides, there's a price for there being a lack of faith in the integrity of the U.S. capital markets."