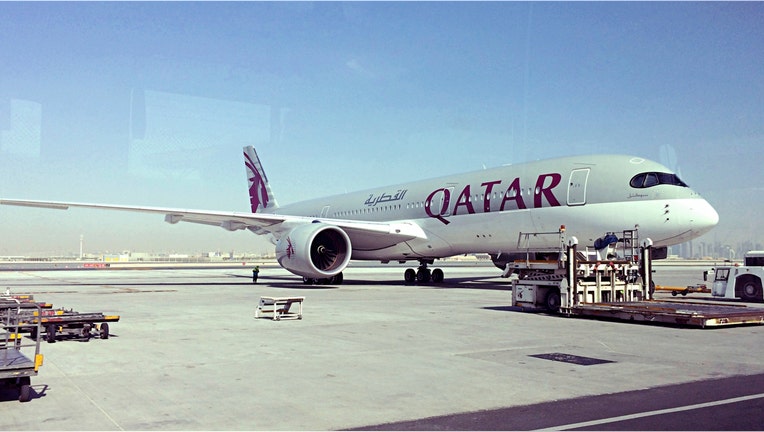 Qatar on Monday condemned the United Arab Emirates' alleged involvement in a successful hack of its government news site last May as a "clear violation and breach of international law" amid an ongoing diplomatic dispute between the tiny Gulf nation and its neighbors.
Sheikh Saif bin Ahmad Al Thani, the head of Qatar's government communications office, said "it is especially unfortunate that this shameful act of cyber terrorism is being attributed to a fellow member of the Gulf Cooperation Council."
"This criminal act represents a clear violation and breach of international law and of the bilateral and collective agreements signed between the member states of the Gulf Cooperation Council, as well as collective agreements with the Arab League, the Organisation of Islamic Cooperation, and the United Nations," he said.
The Washington Post, quoting unnamed U.S. intelligence officials, reported Sunday that the UAE orchestrated the hacking and planted a false story that was used as a pretext for the crisis between Qatar and four Arab countries.
The report said senior members of the Emirati government discussed the hacking plan a day before a story appeared on the official Qatar News Agency quoting Qatar's emir, Sheikh Tamim Bin Hamad Al Thani, allegedly praising Iran and saying Qatar has a good relationship with Israel.
The UAE has denied involvement, calling the Post report "false" and insisting that the UAE "had no role whatsoever" in the alleged hacking.
The report came days after U.S. Secretary of State Rex Tillerson traveled to Qatar, Saudi Arabia and Kuwait in a bid to broker an end to the ongoing diplomatic crisis. During the trip, the U.S. and Qatar signed an agreement "outlining future efforts Qatar can take to fortify its fight against terrorism and actively address terrorism funding issues," said R.C. Hammond, a senior advisor to Tillerson.
The UAE along with Saudi Arabia, Egypt and Bahrain cut diplomatic ties and severed air, land and sea links with Qatar in early June over allegations that it supports extremist ideology — a charge Qatar denied. The crisis has dragged on for more than a month with neither side showing signs of backing down.
Qatar maintained from the beginning that the quotes attributed to its ruler were the result of a hacking. It said in a statement Monday that the Post report "unequivocally proves that this hacking crime took place."
The GCC is a six-member bloc that includes Bahrain, Kuwait, Oman, Qatar, Saudi Arabia and the UAE. Kuwait has been serving as a mediator in trying to resolve the current Gulf crisis.
Sheikh Saif said a Qatari government investigation into the hacking is ongoing and that prosecutors will "take all necessary legal measures to bring to justice the perpetrators and instigators of this crime."
The Associated Press contributed to this report.