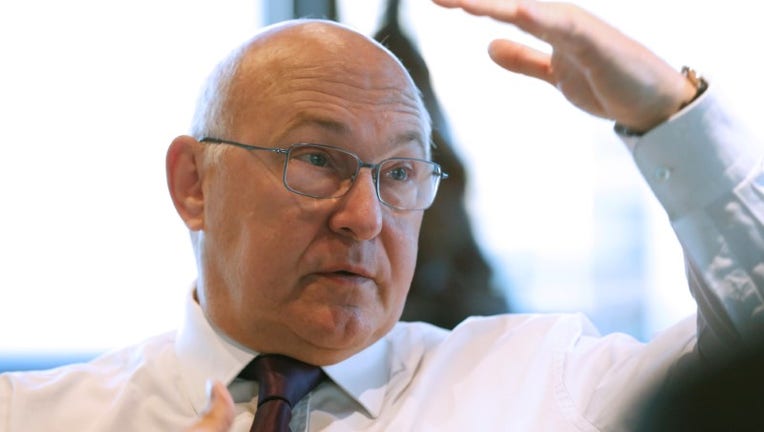 PSA Group's proposed acquisition of Opel from General Motors offers benefits to all sides, but the companies must address concerns about jobs, French Economy Minister Michel Sapin said on Wednesday.
Paris-based PSA and GM confirmed last week that they were in negotiations on a deal to create Europe's second-largest carmaker by sales behind Volkswagen , sparking criticism in Germany and Britain amid fears of possible job losses.
Sapin said the deal could create a large European carmaker, but it was up to the companies' executives to demonstrate in talks with governments and unions that all the countries would benefit.
"It's an operation that can bear benefits for each side on certain conditions, (and) the main condition is jobs," Sapin said after a meeting with the German and Polish finance ministers.
Later, after meeting with PSA Chief Executive Carlos Tavares, Sapin and French Industry Minister Christophe Sirugue issued a statement saying that they supported the deal.
They added that the government would pay close attention to the impact on jobs and plants, especially in terms of existing commitments as well as developing research, innovation and production for the broader benefit of the French car industry.
Sapin is due to discuss the deal with German Economy Minister Brigitte Zypries in Paris on Thursday.
(Reporting by Leigh Thomas; Editing by Matthias Blamont and David Goodman)