Producer Prices Unexpectedly Fall in May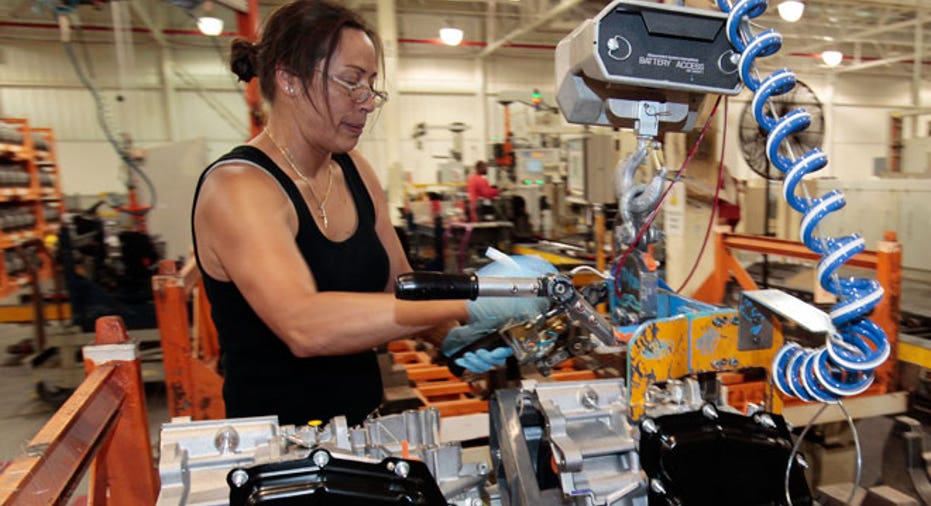 U.S. producer prices unexpectedly fell in May as costs declined broadly, indicating inflation pressures remained benign.
The Labor Department said on Friday its producer price index for final demand slipped 0.2 percent, braking sharply from April's 0.6 percent increase, which was the largest gain in 1-1/2 years.
Economists polled by Reuters had forecast producer prices rising 0.1 percent.
The department revamped its PPI series at the start of the year to include services and construction. The series has become volatile because of big swings in prices received for trade services, making it hard to get a good read on inflation.
Wholesale prices had hinted at some pick-up in inflation pressures in recent months. But Friday's report suggested that inflation at the factory gate remained tame.
In the 12 months through May, prices received by the nation's farms, factories and refineries rose 2.0 percent, moderating from April's 2.1 percent gain.
Wholesale food prices fell 0.2 percent after increasing for four consecutive months, while gasoline prices fell 0.9 percent.
Prices received for services at the final demand level also fell 0.2 percent after gaining 0.6 percent in April.
Producer prices excluding food and energy slipped 0.1 percent in April after advancing 0.5 percent the prior month.
In the 12 months through May, the core PPI for final demand rose 2.0 percent, adding to the 1.9 percent gain in the period through April.