Producer Prices See Largest Month-to-Month Increase Since 2012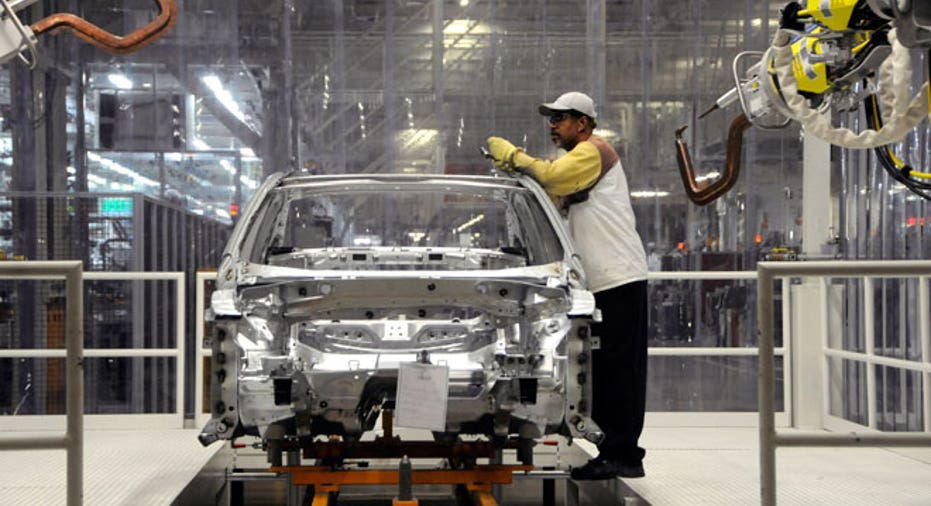 U.S. producer prices recorded their largest increase in 1-1/2 years in April as the cost of food and trade services surged, hinting at inflation pressures in some parts of the economy.
The Labor Department said on Wednesday its seasonally adjusted producer price index for final demand increased 0.6 percent, the biggest gain since September 2012.
Prices received by the nation's farms, factories and refineries rose 0.5 percent in March and last month's increase outpaced economists' expectations for only a 0.2 percent gain.
In the 12 months through April, producer prices advanced 2.1 percent. That was the biggest gain since March 2012 and followed a 1.4 percent rise in March.
The dollar trimmed losses against the euro and the yen on the data. U.S. stock index futures and prices for U.S. government debt were little changed.
Producer prices have been volatile in recent months, driven by swings in the trade services category. The PPI series was revamped at the start of the year to include services and construction.
Its short history and volatility makes it a bit difficult to discern a trend. While price pressures are creeping up at the factory gate, the overall inflation backdrop remains benign given the slack left over from the recession.
"We have spent a number of years where companies can't raise prices. There are reasons to believe prices could go up as the economy has been growing for five years," said Stephen Stanley, chief economist at Pierpont Securities in Stamford, Connecticut.
Last month, food prices surged 2.7 percent, marking the biggest rise since February 2011. They had risen 1.1 percent in March and are now up for a fourth straight month.
A drought in California is putting upward pressure on food prices and the high prices are already filtering through to the supermarket.
Food prices were pushed up by a surge in the cost of meats, which recorded their largest rise since October 2003.
Energy prices rose 0.1 percent last month. Services for final demand gained 0.6 percent after rising 0.7 percent in March.
Producer prices excluding volatile food and energy costs increased 0.5 percent in April after the prior month's 0.6 percent gain.
Another gauge of core producer prices - final demand less foods, energy, and trade services - increased 0.3 percent after rising by the same margin in March.
In the 12 months through April, core PPI for final demand rose 1.9 percent. That was the biggest rise since December 2012 and followed a 1.4 percent increase in March.