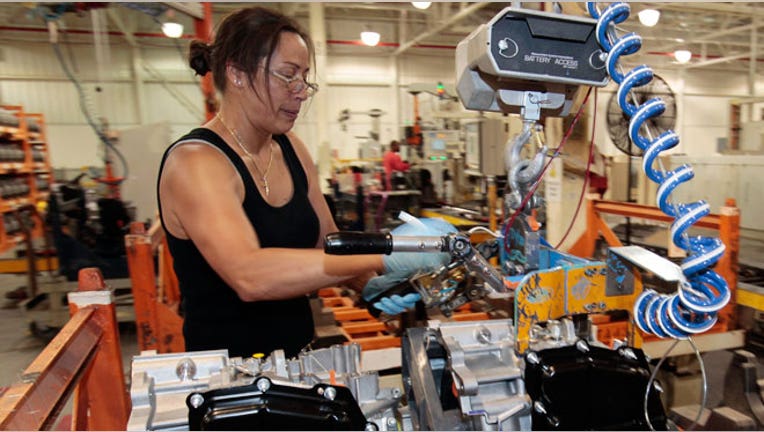 U.S. producer prices rose more than expected in June as the cost of gasoline and a range of other goods rose, indicating the recent oil-driven downward spiral in prices was abating.
Signs of firming inflation support views the Federal Reserve will raise interest rates later this year.
The Labor Department said on Wednesday its producer price index for final demand increased 0.4 percent last month after increasing 0.5 percent in May. It was the second straight month of increase in producer prices.
A 0.7 percent increase in goods prices accounted for nearly two-thirds of the increase in the PPI last month.
In the 12 months through June, the PPI fell 0.7 percent after declining 1.1 percent in May. It was the fifth straight 12-month decrease in the index.
Economists polled by Reuters had forecast the PPI rising 0.2 percent last month and falling 0.9 percent from a year ago.
A plunge in crude oil prices and a resurgent dollar have subdued producer inflation and dampened overall domestic price pressures. Inflation is stabilizing as oil prices steadily rise, but a strong dollar suggests any increase will be gradual.
A report on Tuesday showed broad weakness in import prices in June, underscoring the impact of the dollar's 11.6 percent appreciation against the currencies of the United States' main trading partners since June 2014.
Last month, gasoline prices increased 4.3 percent after surging 17 percent in May. Food prices rose 0.6 percent in June following a 0.8 percent increase the prior month.
A shortage of eggs after an outbreak of bird flu, which led to the culling of millions of chickens, continues to pressure food prices. Wholesale egg prices soared a record 84.5 percent last month after surging 56.4 percent in May.
Higher gasoline and food prices are likely to filter through to the June consumer price index. June consumer price data will be published on Friday.
The volatile trade services component, which mostly reflects profit margins at retailers and wholesalers, rose 0.2 percent in June after increasing 0.6 percent in the prior month.
A key measure of underlying producer price pressures that excludes food, energy and trade services increased 0.3 percent last month after dipping 0.1 percent in May. The so-called core PPI was up 0.7 percent in the 12 months through June.
(Reporting by Lucia Mutikani; Editing by Andrea Ricci)