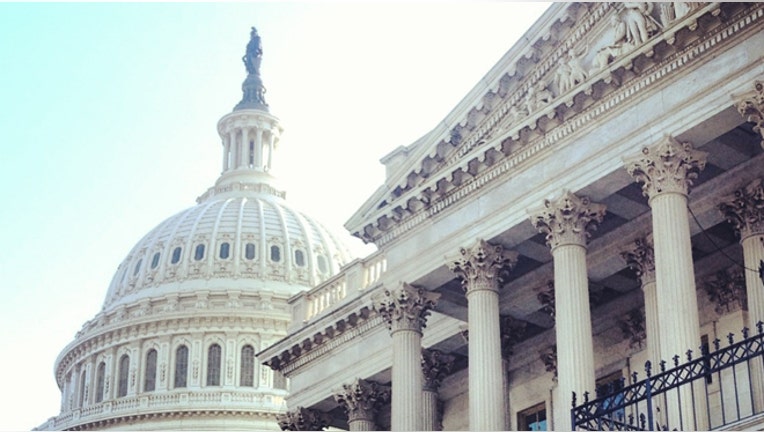 The Affordable Care Act has once again drawn deep divides in Congress. The Democratic-controlled Senate appeared poised not to reconvene until Monday to consider a House-passed continuing resolution to avert the government shutdown looming just hours away.
The Republican-powered House Sunday amended a Senate-backed CR to avoid a government shutdown on October 1 in a two-step process. It now includes a one-year delay of the Affordable Care Act -- President Barack Obama's signature health-care law -- along with a measure to repeal the medical device tax. The former portion passed by a margin of 231 to 192, while the latter cleared the legislative body in a vote of 278 to 174.
Democrats balked at the legislation that was passed by the Republican-controlled House.
"Today's vote by House Republicans is pointless," Senate Majority Leader Harry Reid said in a statement. "As I have said repeatedly, the Senate will reject any Republican attempt to force changes to the Affordable Care Act through a mandatory government funding bill or the debt ceiling."
The Obama administration threatened to veto the bill should it make it to the president's desk, and accused the House of trying to advance a "narrow ideological agenda."
But House Republicans insist their version is fair, and believe the Senate and President Obama are unwilling to compromise to keep the government from closing -- no matter how temporarily.
In a joint statement Saturday, House Speaker John Boehner, Majority Leader Eric Cantor, Majority Whip Kevin McCarthy, and GOP Conference Chair Cathy McMorris Rodgers explained their rationale.
"The American people don't want a government shut down and they don't want ObamaCare," they said ahead of the vote.
With the clock ticking, another back-and-forth between the House and the Senate could force the government into a shutdown at 12:00:01 a.m. ET on October 1. The move would halt many non-essential government services and furlough hundreds of thousands of federal employees.
Should the Senate pass the continuing resolution back to the House, the Republican-controlled body has one more trick up its sleeve, sources told Fox News' Chad Pergram. The GOP could add language that lifts an exemption precluding the president, lawmakers and other officials from participating in health-care exchanges, these people said.
That move could force the Senate into a situation where it needs to choose between sparking a government shutdown or ceding a sliver of ground on ObamaCare.
Separately, the House also passed legislation to ensure troops receive their paychecks regardless of whether Congress passes a CR. That measure passed in a vote of 423 to zero.
In a sign of sure frustration and mounting budget-talk fatigue, during debate on the House floor Saturday, Rep. Paul Tonko reiterated the senselessness of these repeated negotiations.
"There are lemonade stands with better budget practices than ours," he said.
Chad Pergram contributed reporting from Washington, D.C.