President Trump to Get New Limos as Cadillac Remakes 'The Beast'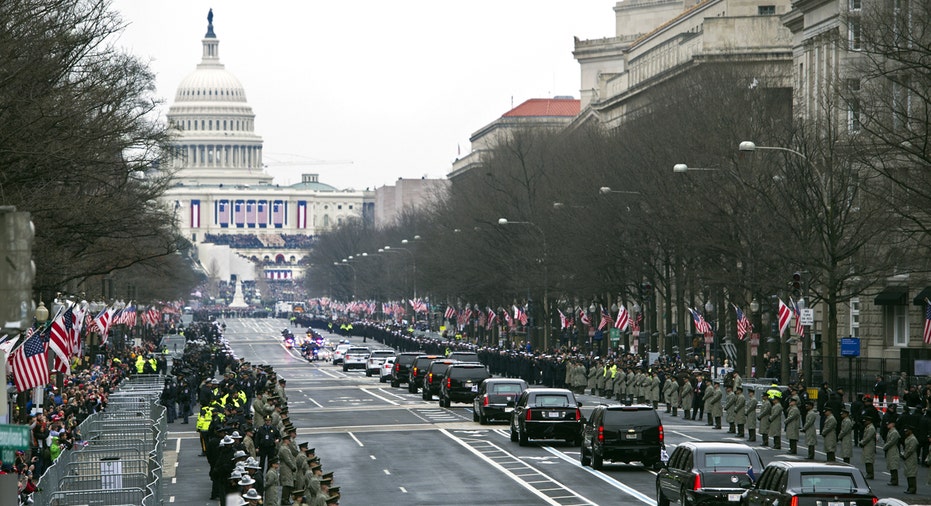 "The Beast" is undergoing a transformation, but the next generation of presidential limousines isn't quite ready yet on the day of President Donald Trump's inauguration.
General Motors (NYSE:GM) is building a new set of wheels for Trump, and "The Beast" is likely to get upgrades in security and design. It will feature updated communications equipment and an adjustable suspension that can raise and lower the vehicle, according to Autoweek. Cadillac is likely modifying the exterior to resemble the Escalade.
"It's Cadillac's honor to design and build the Presidential Limousine, continuing a great American tradition," a Cadillac spokesperson told FOXBusiness.com.
About a dozen Cadillac limos served as President Barack Obama's fleet during his two terms in the White House. Trump's Cadillacs were expected to make their first public appearance at the inauguration Friday. However, the Secret Service utilized the current limos—along with Chevrolet Suburban SUVs—to transport Trump, Vice President-elect Mike Pence and their families during the festivities.
The U.S. Secret Service put out a call for bids back in 2014. The project was awarded to GM, which has built the president's fleet of limos for over 20 years. According to the NY Post, the new "Beast" will cost as much as $1.5 million.