Post Brexit: Top 5 Potential Prime Minister Candidates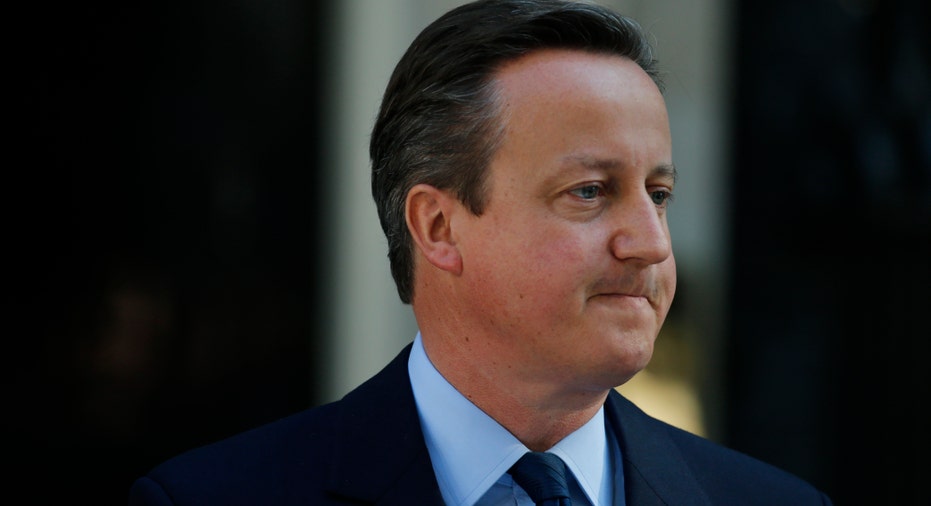 UPDATE: Michael Gove eliminated, now two-person race between Theresa May and Andrea Leadsom.
Now three-person race between Theresa May, Andrea Leadsom, and Michael Gove. Stephen Crabb pulls out and pledges support to May, along with Liam Fox.
Theresa May takes first place in voting (165), followed by Andrea Leadsom (66), Michael Gove (48), and Stephen Crabb (34). Liam Fox has been eliminated from the race.
The beneath story is an earlier published story. We will continue to update with voting results.
With Prime Minister David Cameron's surprise resignation in June and Boris Johnson's decision to no longer run to replace his former Eton schoolmat – the position is up for grabs.
Five potential candidates look to call Number 10 Downing Street their new home, and become the next Prime Minister of the United Kingdom. However, after today there will only be four.
Voting has already begun, as the Conservative Party's 330 Members of Parliament are casting their vote. The candidate with the least amount of backing from MPs will be eliminated from the race.
As it stands, Home Secretary Theresa May is leading the way with the most support. But, Energy Minister Andrea Leadsom, has received a major boost after claiming the backing of Boris Johnson.
FOXBusiness.com comprised a list of the top 5 potential candidates that look to call Number 10 Downing Street their new home.
1. Theresa May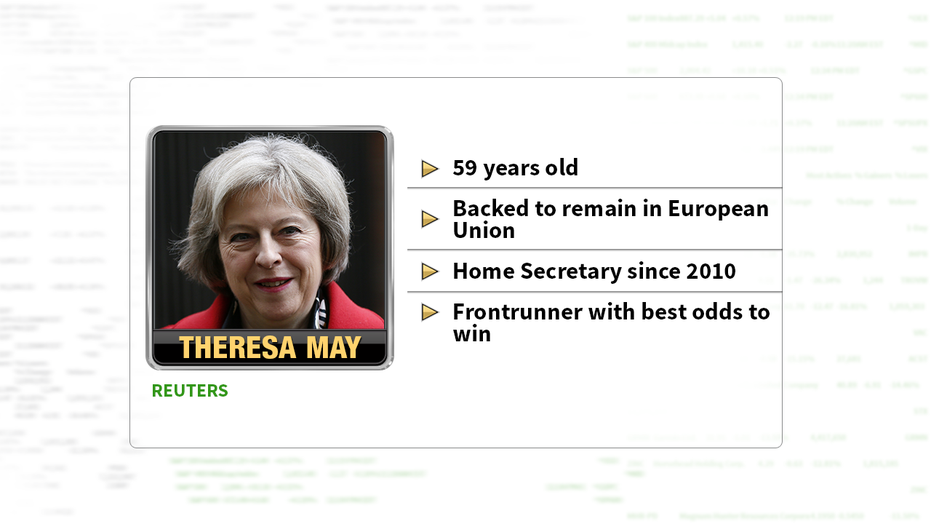 ---
Currently the favorite among bookmakers, Theresa May has served as the Home Secretary since 2010 – a department responsible for areas such as for immigration, crime, and counter-terrorism. According to the Telegraph, May played a "clever hand during the EU referendum by staying out of the fray and letting events play out around her." This move enables her to arise as a 'unity' candidate. May has a heavy lead in votes, making her the frontrunner for Prime Minister.
2. Andrea Leadsom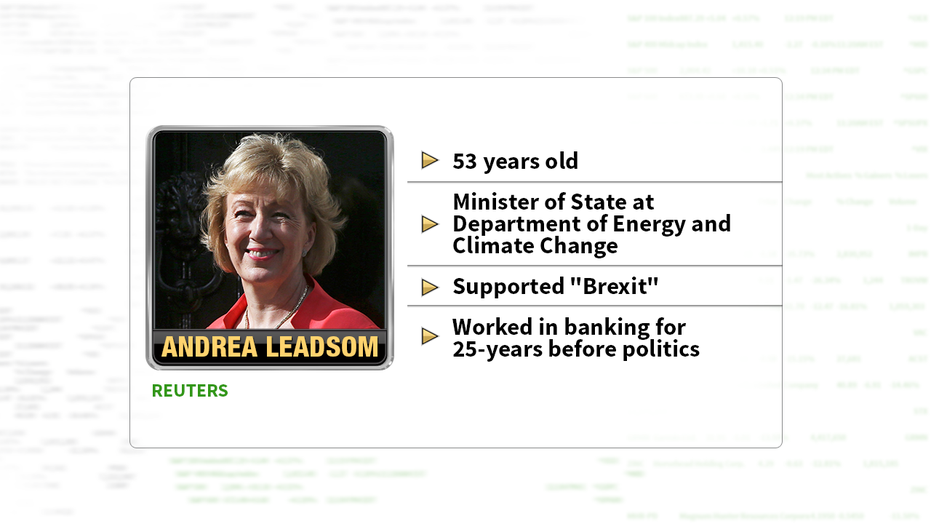 ---
Andrea Leadsom, the Energy Minister, has been eyed as the "one to watch" when she first joined parliament – that seems to be proving true. After the first round of voting concludes today, Leadsom will most likely finish second behind May. A big proponent for Brexit, she gained momentum when former London Mayor Boris Johnson pledged his support to her campaign.
3. Stephen Crabb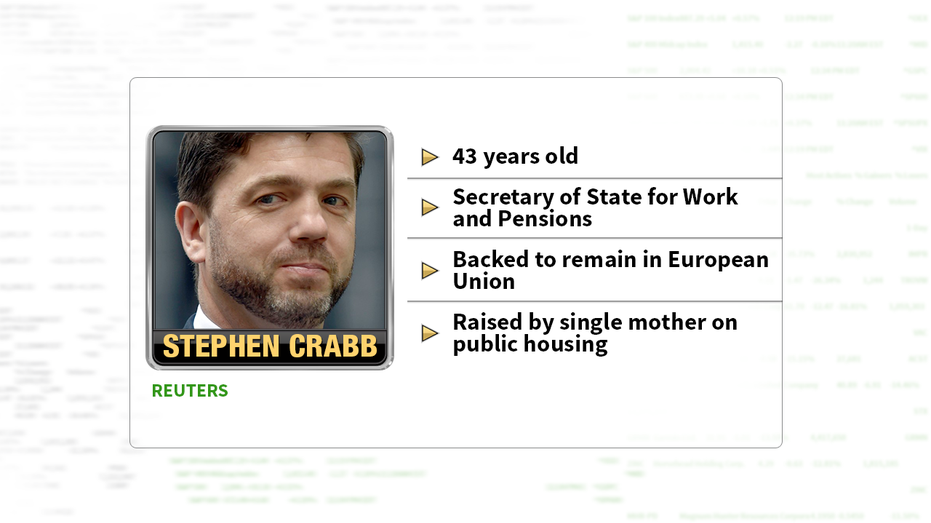 ---
Who some see as a rising star in the Conservative Party, Stephen Crabb promises to unite the country and provide stability amid the surprising decision of United Kingdom leaving the European Union. Also, his backstory of being raised by a single mother in public housing is an appealing story to the party.
4. Liam Fox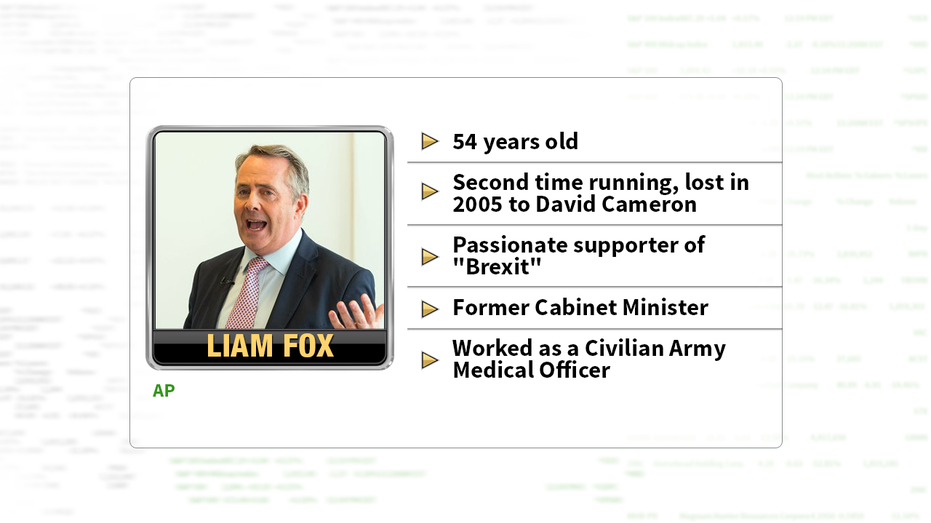 ---
Liam Fox looks to replace the man he lost to in 2005, David Cameron. He finished third in the race and hopes to finish out on top this time. However, as voting contiues, it doesn't look promsing. Fox served as Defence Secretary from May 2010 to October 2011, but resigned shortly after due to a lobbying controversy.
UPDATE: According to BBC, Liam Fox finishes in last and is eliminated from the race.
5. Michael Gove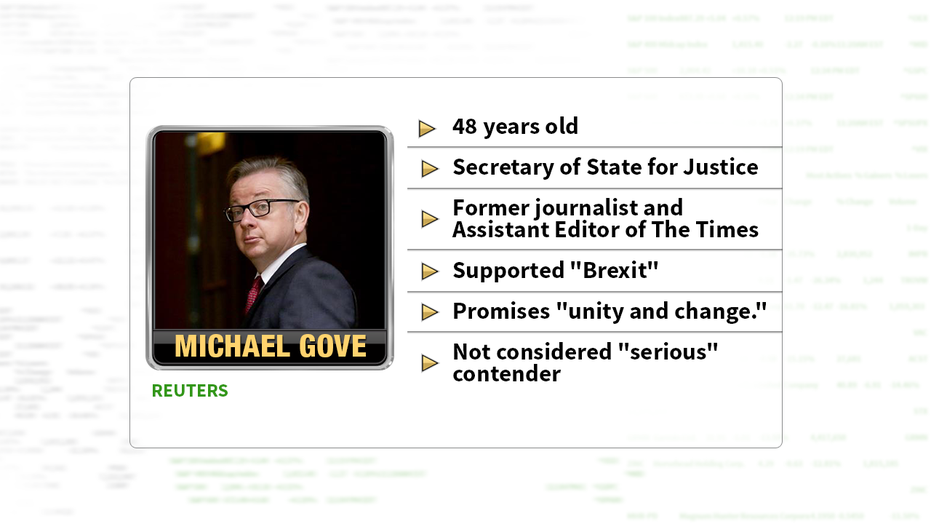 ---
Michael Gove was the Education Secretary between 2010 and 2014, and currently serves as the Ministry of Justice. Gove is another strong supporter of Brexit, which took a toll on his relationship with David Cameron. He sees himself as the one who can offer "unity and change."