Pope Francis Urges Action on Youth Unemployment in Year-End Address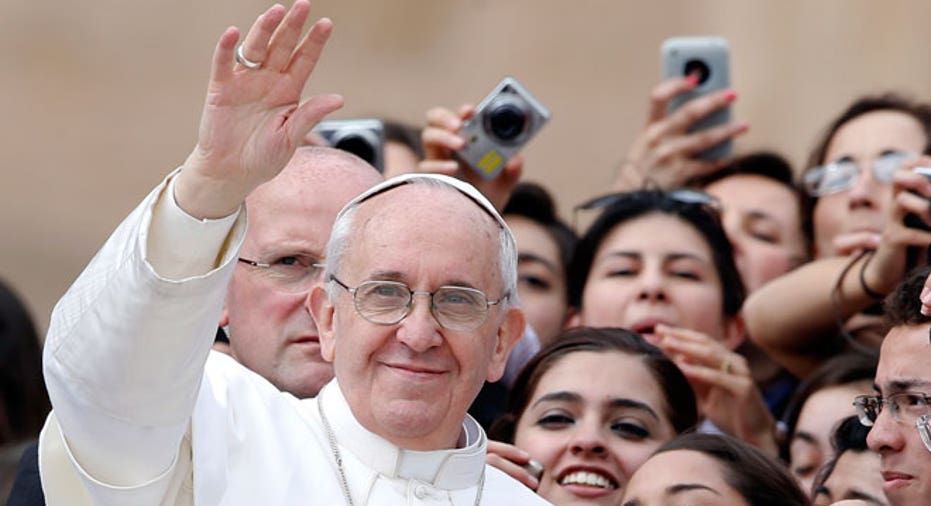 Pope Francis in his year-end message urged leaders on Saturday to do more to tackle youth unemployment, saying a generation was being lost to desperation, migration and joblessness.
At his last public event of 2016, an evening vespers service in St. Peter's Basilica, the 80-year-old Francis said doors had to be opened for young people "so that they can be capable of dreaming and fighting for their dreams".
"We have condemned our young people to have no place in society, because we have slowly pushed them to the margins of public life, forcing them to migrate or to beg for jobs that no longer exist or fail to promise them a future," he said in his homily.
Youth joblessness in Italy stands at more than 36 percent and tops 18 percent among the 28 European Union states.
In Africa, the continent with the world's youngest population, youth unemployment probably increased in 2016, and was near 30 percent in North Africa, according to the International Labour Organization.
Poverty and lack of opportunity in Africa is driving migration, particularly to Europe. Almost 5,000 men, women and children died attempting to reach Europe by boat from North Africa in 2016.
Among the more than 181,000 boat migrants - mostly African - who reached Italy in 2016, 25,000 were unaccompanied minors, double the number who came in 2015.
At the end of the service, Francis walked across St. Peter's Square, stopping to shake hands and pose for pictures, as he paid a brief visit to the life-size nativity set up outside.
On Jan. 1, the leader of the world's 1.2 billion Catholics will say a Mass to mark the Church's World Day of Peace.