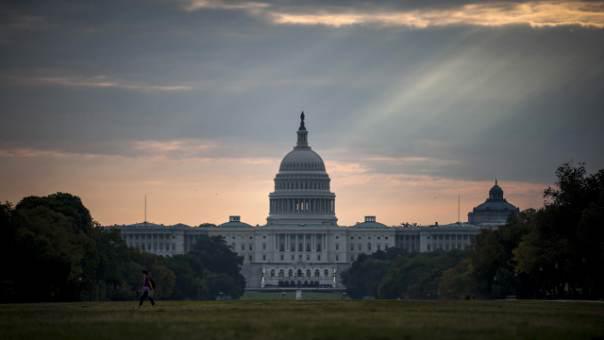 Spending on political advertisements during the 2018 midterm elections – which have driven mass voter turnout amid a politically fraught climate – surpassed that of all other midterm cycles, according to data released by the Center for Responsive Politics.
So far, more than $3.27 billion has been spent on TV and radio advertisements on nationwide races, according to ad-spending data from Advertising Analytics (which excludes online spending). More than $600 million of that was spent on competitive races in California, Nevada, Florida and New York.
Democrats outspent Republicans by a total of $100 million, but the top advertiser varied based on the race type. A Republican Super PAC -- the Congressional Leadership Fund -- was the highest overall spender, dropping nearly $110 million into House races, but it was narrowly followed on the left by the Senate Majority PAC, which poured more than $104 million into Senate races.
In ads, Democrats largely focused on healthcare -- they aired nearly 1 million broadcast ads on the issue -- while Republican messaging was more mixed, with a heavier concentration on the economy and taxes.
When it comes to advertising, television is might still be king. Estimates for online ad spending totaled about $900 million, according to Kantar/CMAG, which monitors political ads. That's up from about $250 million in the 2014 midterms.
According to Bloomberg, Facebook gained about $354 million from more than 2 million ads, while Google swept in about $74.7 million on ads that mentioned federal candidates or incumbents since the end of May 2018.