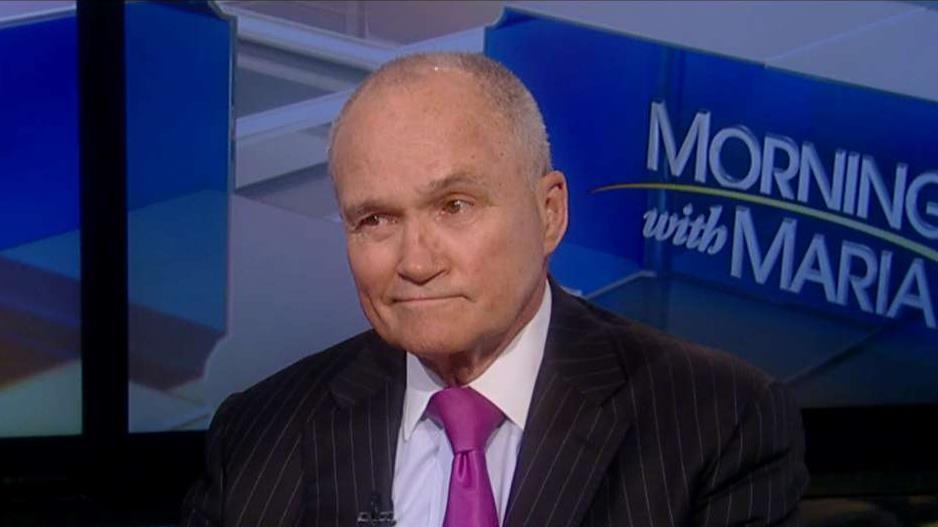 Chicago - coming off one of the most violent weekends in its history with 12 murders and more than 70 wounded - could counter gun violence if local law enforcement could be more practical, former New York City Police Commissioner Ray Kelly said.
The longest serving commissioner in New York City history continues to advocate for "proactive police strategies" such as "stop-and-question."
"This is not only happening in Chicago, it's happening throughout the country," he told FOX Business' Maria Bartiromo on Tuesday. "Police officers are behind, discouraged from using this tried and true attack … as a result people feel they can carry guns with impunity," he said.
During his 47 years with the NYPD in various roles, Kelly implemented tough crime fighting strategies alongside the likes of then-Mayor Rudy Giuliani. In today's hotbed cities, he would like to see more officers seeking out potential crimes before they happen.
"I think the engagement – a policy of engagement – has worked – it worked here in New York," he said. "I think police have to get out of their cars. If you see suspicious activity you've got to encounter that – that's what we pay police officers to do. It's perfectly legal."
More from FOX Business...
In order for proactive policing to work, law enforcement needs the support from elected officials, otherwise they are forced to rely on reactive policing.
"What you see is departments become a lot more active and not proactive," Kelly said. "Things that have driven crime down successfully in the past in the 1990s and 2000s, just are not being used to the extent they should be. It should be a natural occurrence – in other words – police see suspicious activity – you get out and you engage – that's not happening."