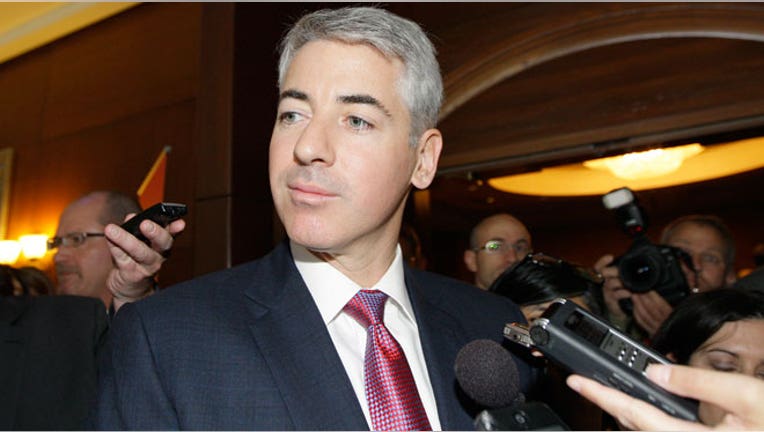 New York State Attorney General Eric Schneiderman launched a probe into whether nutritional-supplement maker Herbalife (NYSE:HLF) is an illegal pyramid scheme after his campaign received tens of thousands of dollars from a hedge fund manager who could reap millions if regulators take action against the company, FOX Business has learned.
New York State campaign-contribution documents show that William Ackman, who runs hedge fund Pershing Square Capital Management, has contributed $30,000 to Schneiderman's political campaign since 2010, ranking Ackman among the attorney general's largest individual contributors. For the past year, Ackman has been attacking Herbalife, alleging it is an illegal pyramid scheme and making a $1 billion bet that shares will fall.
Convincing regulators like Schneiderman to bring charges against the company could be one way to knock the shares down. Schneiderman, who has been New York State Attorney General since January 2011, holds one of the most powerful offices in white-collar crime law enforcement thanks to New York's Martin Act—a state law that gives the attorney general enormous powers to bring serious criminal charges without having to build as strong a case as required under federal law.
"While we have no comment on this specific report, decisions on which cases to pursue are made solely on the merits of each case, based on the facts and the law," said Matt Mittenthal, a spokesman for Schneiderman.
Ackman has raised eyebrows of late for his alleged use of lobbyists and contributions to advocacy groups to gain political leverage in his campaign against Herbalife, which began about a year ago when the 47-year-old hedge fund manager announced that he had placed a $1 billion "short" on the company's stock.
Ackman then launched a vitriolic public campaign against Herbalife, announcing that he was betting that shares would fall to virtually zero as the market digested his research and his contention that the company was operating as an illegal pyramid scheme where profits are made not by selling underlying products, but by attracting distributors.
Such schemes generally fall apart when the company fails to attract distributors. Herbalife vehemently denied the charges and after falling sharply, shares of Herbalife bounced back as it attracted other big investors such as Carl Icahn, who defended  the company's business model. In recent weeks, shares have zigzagged as the Federal Trade Commission launched a civil probe, and most recently the FBI began probing Ackman's allegations.
In mid-March, FOX Business reported that company officials were wary of state AG inquiries as well. Schneiderman's probe, first reported by the New York Post, adds a new dimension to  the company's legal woes given Schneiderman's Martin Act powers. A spokesman for Herbalife said the company "takes its disclosure responsibilities seriously," and then referred to the company's public filings.
But Ackman's contributions to Schneiderman will also lead to further questioning of his tactics against the company.
"This is an eye raiser for the public," said Blair Horner, legislative director of the New York Public Interest Research Group.
"The attorney has to be very careful. If he is getting involved in litigation or any sort of investigation, he has to be very careful when he is taking campaign contributions from someone involved in the fight. He is supposed to be the umpire -- hard to take contributions from someone in the game."
A spokesman for Pershing Square declined to comment. Ackman didn't respond to an email for comment.
Ackman, records show, made two contributions to Schneiderman's campaign for attorney general; one for $25,000 in July 2010, and one for $5,000 in July 2012. That same year, he also contributed to other Democratic candidates for the job, whom Schneiderman eventually beat on his way to a general-election victory.
Herbalife, meanwhile, has launched its own lobbying campaign against Ackman's charges.  Public records show the company and its lobbyists contributed $40,000 to the Democratic Attorneys General Association, a group which Schneiderman is a member of.