Pennsylvania special election presses GOP's $100 million war chest wish list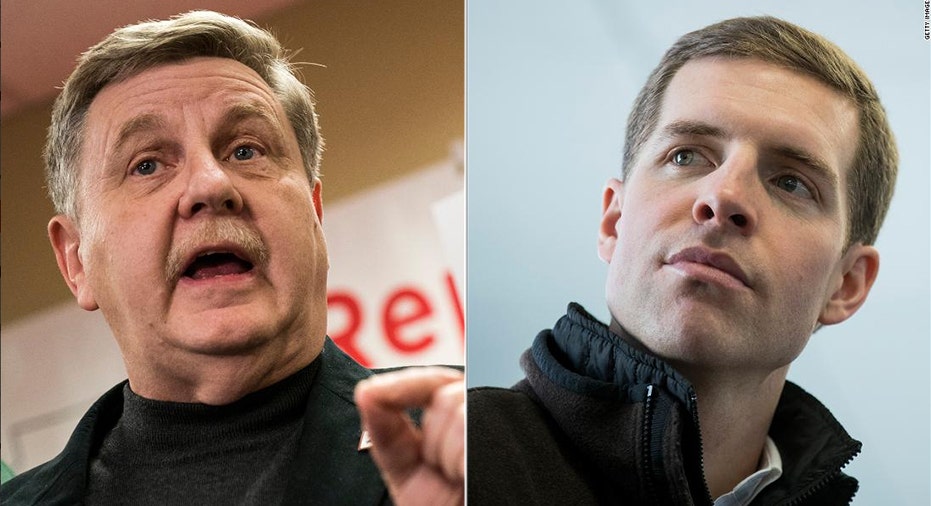 The money stakes are high heading into Pennsylvania's special election. Even though Democratic candidate Conor Lamb is slightly ahead of his pro-Trump opponent Rick Saccone, the GOP's top rainmakers are not about to give up on maintaining a congressional GOP majority and they may use a $100 million war chest to win.
Roy Bailey, national finance chairman of the America First Action super PAC, told FOX Business that their group is full steam ahead with fundraising.
"We will be continuing to mirror the president," said Bailey, who is also managing director of former New York City Mayor Rudy Giuliani's business consulting firm Giuliani Partners. "The president was in Pennsylvania this weekend. We will be backing any efforts he makes for the 2018 elections." The president tweeted his support for Saccone on Monday, labeling his opponent as a lawmaker who would raise taxes and be soft on border enforcement.
The Pittsburgh Post Gazette just endorsed Rick Saccone for Congress. He will be much better for steel and business. Very strong on experience and what our Country needs. Lamb will always vote for Pelosi and Dems....Will raise taxes, weak on Crime and Border.

— Donald J. Trump (@realDonaldTrump) March 12, 2018
While he declined to say which states are their next targets, he said the objective of the PAC is to raise $100 million by the end of this year's midterm elections. It not only wants to elect pro-Trump Republicans, but it is also trying to have some cash on hand to start supporting Trump's agenda in the lead-up to the 2020 presidential elections.
Throughout the early stages of 2018, the PAC has managed to spend $2 million against its opponents, including more than $1 million to take on Lamb, with its most recent TV attack ad aired on March 7. Titled "Big Lie," the spot claims the Democratic candidate opposed the recently passed tax overhaul and sided with House Minority Leader Nancy Pelosi, D-Calif. Pelosi has been under fire for describing one-time tax bonus payments being doled out by corporations including AT&T and Starbucks as "crumbs."
The PAC has the financial support of industry tycoons from across the United States who have a history of backing Republican causes. Geoffrey Palmer, founder of real estate titan G.H. Palmer Associates, has contributed $2 million to America First.  Murray Energy, run by coal baron and Trump backer Robert Murray, have given $1 million, according to Federal Election Commission filings. The president's son, Donald Trump Jr., has shelled out a bit of his own cash to back the PAC's efforts, donating $5,000 in October.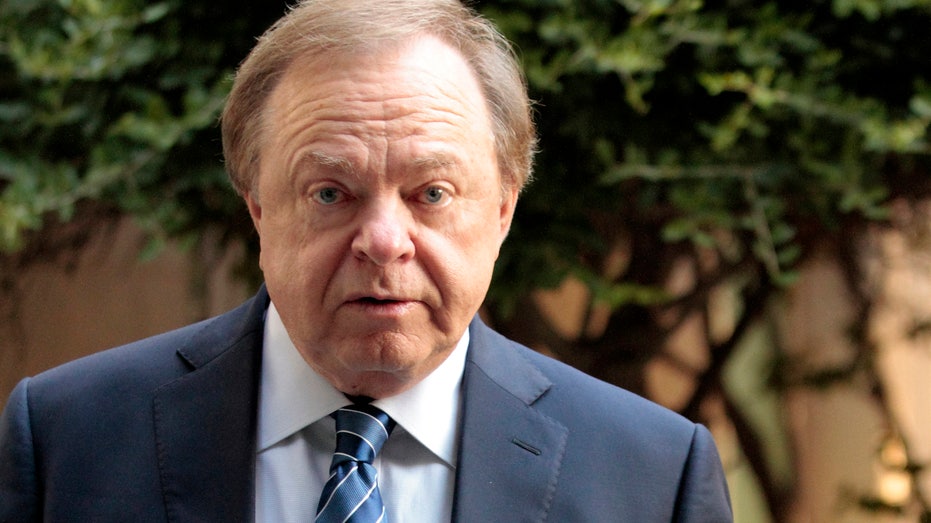 Oil tycoon Harold Hamm, CEO of Continental Resources, serves on the board of America First Policies, a pro-Trump nonprofit policy group affiliated with the PAC, along with Bailey and Dallas businessman Tom Hicks Jr., who is son of Texas Rangers owner Tom Hicks Sr.America First Policies and America First Action are headed by longtime political operative Brian O. Walsh, with the policy group being founded by Trump's current 2020 campaign manager, Brad Parscale.
Walsh told FOX Business that he believes the Pennsylvania race is a tossup and explained what the future holds for the PAC after Tuesday's election.
"It's a 50/50 race right now," Walsh said on Monday. "We haven't decided which districts we're focusing on next because we are watching the field right now. The playing field is still kind of developing, but our broader goal is to hold the speakers gavel away from Nancy Pelosi and pick up more seats in the Senate."
Their efforts in Pennsylvania's 18th district may not turn out in their favor as the special election looms. A slew of recent polls shows Lamb with a lead over Saccone, the Republican running in a district that has a history of voting for the GOP.  A recent Monmouth University poll found that Lamb was up by seven points, with the outcome depending on voter turnout.
President Donald Trump tried to curb enthusiasm for Lamb during a Saccone campaign rally on Saturday in Moon Township, Pennsylvania, where he said the Republican candidate was a "really good person" and someone who is going to "vote for us all the time."  Trump won the district by nearly 20 points over Hillary Clinton during the 2016 election.
Still, Trump and the PAC backing his administration, will not be the only ones embarrassed if Saccone can't pull off a victory.
The Congressional Leadership Fund, a super PAC meant to maintain a Republican majority in the House of Representatives and run by GOP political consultant Corry Bliss, has poured $2.9 million into the district in an effort to defeat Lamb, including almost weekly TV attack ads that argued if voters vote for Lamb, they are giving another ally to Pelosi.
"The lesson from this race is that candidates and campaigns matter," Bliss said in a statement to FOX Business.
Others who have tried to assist the Republican nominee's efforts include the National Republican Congressional Committee, who have also published a number of ads in support of Saccone.