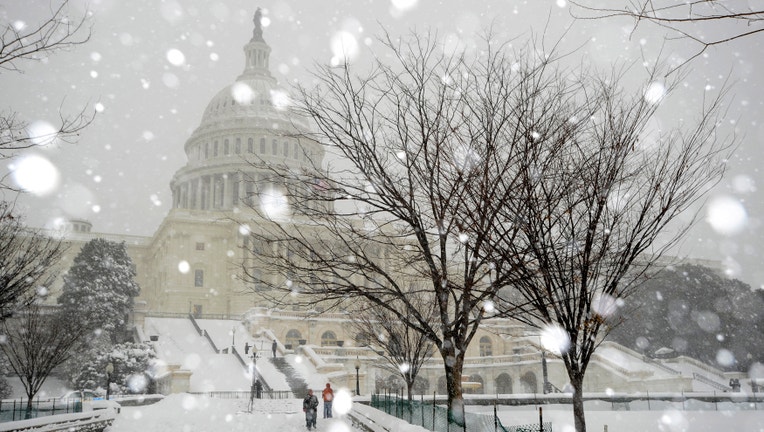 House Budget Committee Chairman Paul Ryan said on Wednesday he will unveil a "no surprises" Republican budget next week that reaches balance in 10 years with only modestly deeper spending cuts than those he proposed a year ago.
The conservative budget blueprint will retain tax increases on the wealthy that were approved in the January 1 deal to resolve the "fiscal cliff," said House Budget Committee aides.
The plan also will make adjustments for an expected decline in war spending, a move that could shave up to $600 billion from expenditures over the next decade.
"So I wouldn't expect big surprises from us next week," Ryan told reporters. "We're making some additional modest changes to get to balance."
Ryan's "Path to Prosperity" budget last year did not achieve balance until around 2040, but that did not include any tax hikes. In fact, it aimed to cut the top tax rate to 25 percent, while eliminating a number of prominent tax credits and deductions.
At the same time, that budget made deep cuts to the Medicare and Medicaid health care programs, and other domestic benefit programs and education funding. The document's prominence as a Republican policy tool, however, helped propel Ryan to be chosen by Republican presidential nominee Mitt Romney as his vice presidential running mate.
After four straight years of deficits over $1 trillion, the Congressional Budget Office projects that the fiscal 2013 gap will fall to $845 billion. As the economy improves, deficits will to around $430 billion by 2015, CBO said, but they are projected to rise after that, nearing $1 trillion again by 2023 as the massive "baby boom" generation ages and draws more retirement and health benefits.
MEDICARE CHANGES
Both Ryan and his committee aides declined to discuss specific budget policy items in the forthcoming budget plan, but it will again include changes aimed at shoring up the popular but increasingly expensive Medicare program for the seniors.
These changes are expected to be similar to Ryan's budget plan from last year, which proposed turning Medicare into a voucher-like program that offered seniors subsidies private health insurance or coverage through the traditional Medicare fee-for-service-plan.
One committee aide last week said the subsidies, known as "premium support" last year, would be rebranded as "competitive bidding" in this year's budget.
Other congressional sources said that Ryan has decided to back off a proposal he recently floated that would have imposed the Medicare changes on Americans 56 and younger. He had pledged during his vice presidential campaign last year that he would not touch benefits for those 55 or older in a bid to allay the fears of senior citizens who depend on Medicare benefits.
The age tweak would have entailed significant political cost, as Democrats were poised to pounce on a broken campaign promise, and it would not really help balance the budget in 10 years because the today's 56-year-olds would only just be starting to enter the Medicare system when they turn 65.
A Budget Committee aide on Wednesday declined to discuss specific changes related to Medicare, but said they were designed to "make sure that we can protect and save this critical program."
Ryan's budget is expected to be unveiled on Tuesday, with approval by the House Budget Committee on Wednesday.
U.S. Senate Budget Committee Chairwoman Patty Murray is expected to unveil a rival Democratic budget next week as well. Her plan is widely expected to shield Medicare and other social safety net programs and make investments in education and research while raising significant new tax revenues from eliminating tax deductions, credits and other loopholes.