Paul Ryan to Distance Himself From Trump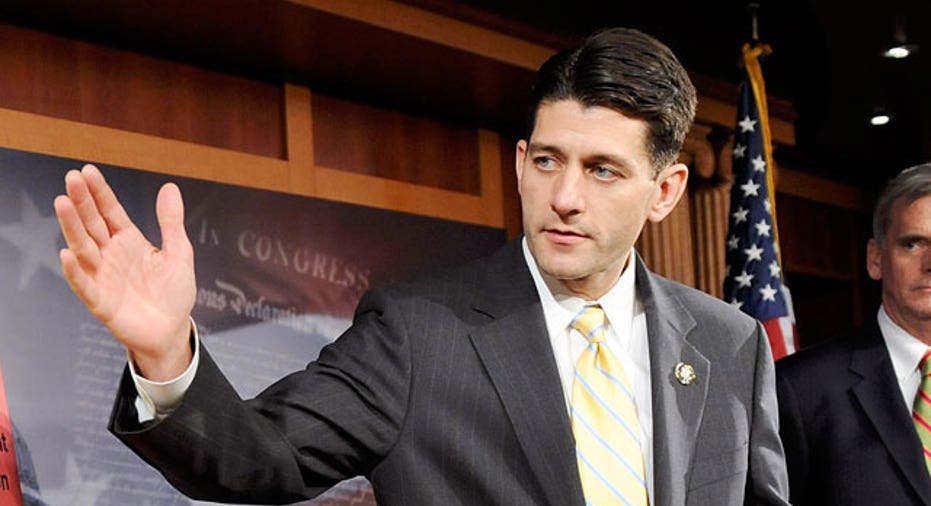 Paul Ryan, the top Republican in the U.S. Congress, said on Monday he would not defend Donald Trump nor campaign with him, plunging the Republican candidate's presidential bid deeper into crisis over his sexually aggressive remarks about women.
Ryan, speaker of the House of Representatives, also signaled he was preparing for Democrat Hillary Clinton to win the White House in the Nov. 8 presidential and congressional election.
In an emergency conference call with Republican lawmakers, Ryan said he would now focus on protecting the party's majorities in Congress, to ensure that Clinton does not get a "blank check" in the form of a Democrat-controlled Capitol Hill, a source familiar with the call said.
It is extremely rare for a House Speaker to turn his back on his party's presidential nominee.Ryan's move illustrated the extent of the upheaval triggered by the emergence on Friday of a video tape from 2005 showing Trump crudely bragging about groping women and making unwanted sexual advances.
Ryan, the country's highest ranking elected Republican, said he could not defend Trump nor campaign with him in the coming 30 days, the source said.
But he did not completely cut ties to the New York businessman, whose volatile campaign has created the Republican Party's biggest crisis in decades. Ryan went back on the conference call later to clarify that he was not withdrawing his endorsement, a source said.
Republican members of Congress are worried that Trump's campaign could ruin their chances of holding their majorities in the House and Senate in November and inflict long-term damage on the party. Ryan has been a frequent critic of Trump, who has never previously run for office.
The call was arranged to work out how to handle the fallout from Friday's video. During a weekend dominated by criticism of Trump over the lewd remarks about women, a string of members of Congress, governors and other prominent Republicans called on him to drop out of the race.
Nearly half of all 332 incumbent Republican senators, congress members and governors have condemned Trump's remarks, and roughly 1 in 10 have called on him to drop out of the race, according to a Reuters review of official statements and local news coverage.
But any attempt to replace Trump on the ballot this close to Election Day would face huge legal and logistical hurdles.
A defiant Trump went on the offensive in a vicious presidential debate on Sunday, saying former Secretary of State Clinton would go to jail if he were president and attacking her husband, Bill Clinton, for his treatment of women.
The debate, the second of three before the vote, was remarkable for the brutal nature of the exchanges between the two.
An NBC News/Wall Street Journal poll released on Monday showed Clinton increasing the lead she has held for months.
The survey, conducted on Saturday and Sunday but before the debate, showed Clinton with 46 percent support among likely voters in a four-way matchup, compared to 35 percent for Trump.
U.S. Senate Majority Leader Mitch McConnell, a Republican, on Friday called Trump's comments on the videotape "repugnant." But he has not withdrawn his support for Trump and has not commented since his initial remarks.
(Additional reporting by Susan Cornwell, David Morgan and Susan Heavey; Writing by Alistair Bell; Editing by Frances Kerry)