Out-of-Touch Elite: What They Can Learn From Donald Trump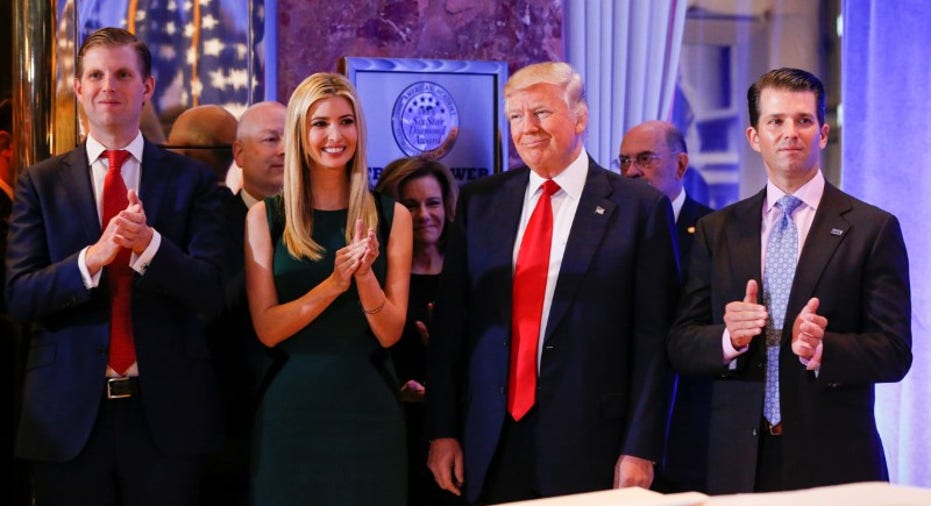 The world's most renowned business leaders, politicians and celebrated economists are gathering in Davos, Switzerland Tuesday at the annual World Economic Forum. The mission of the forum is to engage with the biggest global issues, promote entrepreneurship and "shape" industry agendas.
There's only one problem with a team of elites amassing to outline a strategy aimed at solving the world's difficulties: leaders across the globe are becoming increasingly disconnected from the ideas, desires and concerns of the global citizen.
"They fail to get that all politics is local. Leaders have focused too much on what's going on across the ocean's horizon instead of looking over their shoulder to see their people hurting, unemployed and angry," Eric Schiffer, chairman of Reputation Management Consultants, told FOXBusiness.com.
From the shocking vote in the United Kingdom to exit the European Union, to the stunning Colombian referendum where voters rejected a peace deal between President Juan Manuel Santos and the country's largest rebel group to end a 52-year war, to the election of Donald Trump over establishment favorite Hillary Clinton; 2016 was the year the global citizen sprang into action, pushing back on out-of-touch elites.
However, this countermovement has been distilling for years, Richard Attias, head of nation branding consultancy Richard Attias & Associates, told FOXBusiness.com.
It is easy for politicians to lose touch with their citizens when so much of their time is concentrated on getting re-elected. Frequently this end goal will impede a leader's willingness to take risks and implement comprehensive reform. Still, there are many other factors in recent years that have contributed to the burgeoning divide, according to Attias.
"For years we see, starting in Europe, I would say a lack of confidence between the people and their leaders," he said. "The problem is that many promises were made by leaders and were not implemented….The people are angry."
In addition to broken promises, Attias, who produced the World Economic Forum for 13 years, attributes this animosity to a breakdown in communication, the growing terror threat and joblessness across the globe; a trifecta of uncertainty which has indubitably affected the American public.
"[In] the U.S. yes, from one side you see definitely the creation of jobs…But at the same time you have people who are in the situation where they cannot find a job, so they don't understand if [the leaders] are lying to them or if they are disconnected from our society," he said.
One of Donald Trump's most revered platforms was his promise to rebuild the economy; to bring back jobs, to reform the tax code and to renegotiate unfair trade contracts. His supporters have applauded his efforts to cut deals with companies like United Technologies' (NYSE:UTX) Carrier to keep jobs at its Indiana plant and to discourage others, like chain belt manufacturer Rexnord Corp. (NYSE:RXN), from outsourcing manufacturing.
Trump's active approach to putting America first is widely considered a major contributing factor to his 2016 election win, where he defeated a bevy of contenders from the political establishment.
"Trump wore [the American public's] anger on his face, in his words and with his anything-but-act like-a-politician behavior. He was the anti-politician and said what most thought consciously, or in many cases unconsciously, and could not be said," said Schiffer.
Beyond that, Trump conveyed that he was willing to fight for those values, said Attias.
"People want to be represented by the fighter, by someone who is strong, someone who is powerful because we are living in a world with a lot of uncertainty; economic uncertainty, security uncertainty and people want to be represented by leaders who are protecting them."
What can other members of the political elite learn from Donald Trump's success? Use technology. Attias said it is important for leaders to learn to speak the same language as their young people, and that means using apps like Facebook (NASDAQ:FB), Twitter (NYSE:TWTR), Snapchat and Instagram.
But it's not just young people who want to feel understood.
"Study the real unemployment data. Talk to people outside the major cities. Listen where the disaffected cluster, like talk radio or the chat rooms. And, study history. There is nothing new here that didn't occur in the late 20s and 30s," Schiffer added.
Reflecting on what trends he would like to see emphasized at Davos, Attias thinks the younger demographic needs a fuller presence. He also believes there should be a higher priority on bringing wifi and internet access to areas across the globe to promote entrepreneurship and social media presence.
More than anything however, Attias thinks the format of the forum needs to fundamentally change. Even with discussion panels aimed at reconciling the needs of the middle and lower classes, with sessions titled "Squeezed and Angry: How to Fix the Middle Class Crisis," and "Politics of Fear or Rebellion of the Forgotten," CEOs and politicians are not going to understand their citizens simply by studying them.