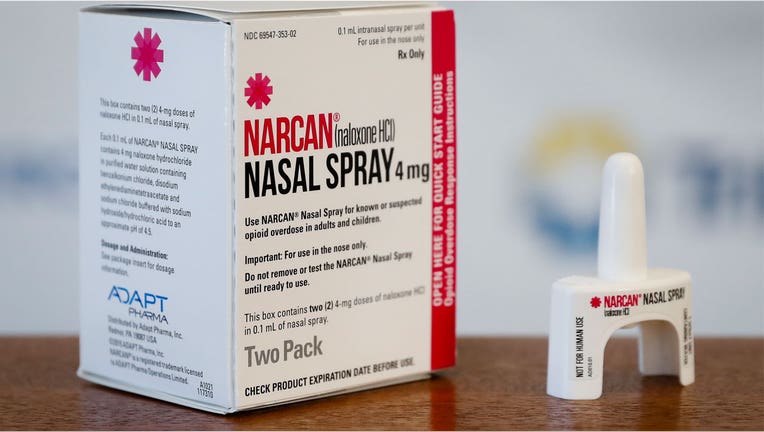 As the White House gets ready to declare the opioid epidemic a public health emergency on Thursday, pharmacies are taking matters into their own hands, stocking an FDA-approved drug that counteracts the effects of an opioid overdose.
Narcan is an emergency treatment, administered through a nasal spray, that can immediately reverse the effects of an opioid overdose until emergency medical help arrives. Narcan is a form of naloxone, which had been traditionally administered by injection, that blocks the body's opioid receptors.
This week, Walgreens announced that it would stock "lifesaving" Narcan at all of its more than 8,000 pharmacy locations nationwide.
"This effort, combined with the opportunity for patients and caregivers to obtain Narcan Nasal Spray without an individual prescription in 45 states, is critical in combating this crisis," Seamus Mulligan, CEO of Adapt Pharma, the manufacturer of Narcan Nasal Spray, said in a statement regarding Walgreens' decision.
Adapt Pharma doesn't sell directly to pharmacies. Instead it deals with wholesalers who provide Narcan to interested retailers.
According to Adapt Pharma's website, in some states, including Nebraska and Michigan, the drug is only available with a prescription. However, in most states, the opioid overdose antidote is available at pharmacies such as CVS, Kroger and Albertsons stores, among others.
On Thursday, President Donald Trump is expected to declare the national opioid epidemic a public health emergency, which will allow the government to shift around resources and expand access to medicine services in order to combat the crisis.
According to the latest data from the Centers for Disease Control, in the third quarter of 2016 an estimated 19.9 out of every 100,000 people in the U.S. died from drug overdoses, compared with 16.7 in the prior year—distinguished as a significant increase by the agency. Between the third quarter of 2015 and the same period in 2016, the drug overdose death rate registered at 18.5 out of every 100,000 people. Overdose-related deaths climbed higher throughout the first nine months of 2016, according to the CDC, and an estimated 142 individuals die every day.
More than two million Americans had an opioid addiction to prescription or illegal substances in 2016, while more than 300,000 individuals have died from an opioid overdose since 2000, according to the White House.