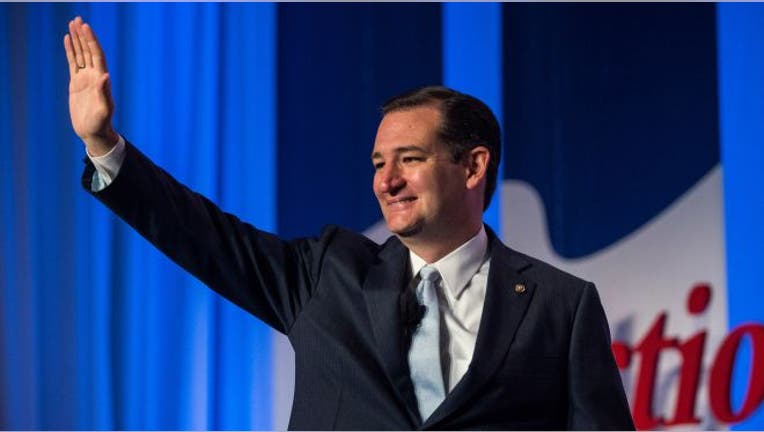 Tell us what you really think, San Francisco Fed employee.
In the immediate aftermath of Texas Senator Ted Cruz's victory last night in the Iowa caucuses, someone at the San Francisco Federal Reserve Bank tweeted a decidedly partisan comment for the officially non-partisan regional central bank.
The tweet read: "Rick Santorum Won #Iowa in 2012. Rick Santorum didn't win…anything that matters. Iowa…is Iowa."
Former GOP Pennsylvania Senator Rick Santorum did indeed with the Iowa caucuses in 2012 but his campaign stalled after poor subsequent showings in the primaries that followed. He is running again but garnered only about 1% of the caucus votes last night.
The tweet, which was sent at 10:56 p.m., not long after Cruz was declared the winner, seemed to suggest that Cruz might follow the same trajectory as Santorum. Obviously, the tweet stuck out like a sore thumb on the feed of a regional central bank, as part of the central bank's overall mission is to remain non-partisan.
The tweet was quickly deleted but noticed by a handful of observant followers of the S.F. Fed.
On Wednesday the S.F. Fed acknowledged that the tweet was mistakenly sent by an employee who quickly realized his mistake and removed it.
The S.F. Fed sent out two tweets explaining and apologizing for the incident. The first tweet read: "Last night an employee mistakenly tweeted from the bank's account. The tweet was deleted b/c it doesn't represent the bank's views."
The second tweet read: "We apologize for this mistake; we are reviewing our policies & practices to ensure that this does not happen again."