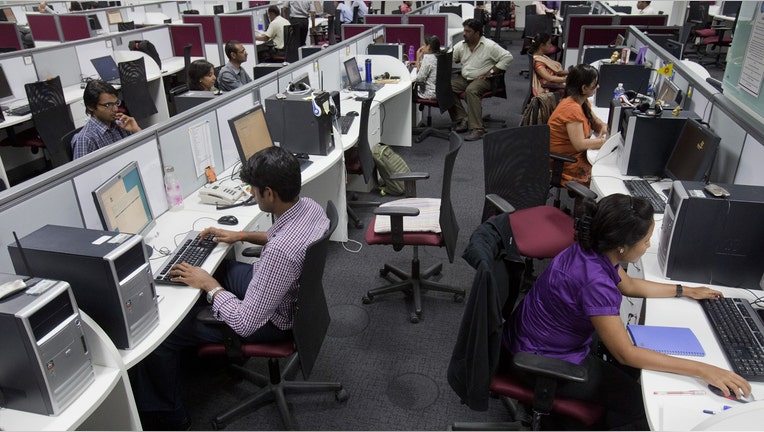 The October jobs report will likely offer another discordant look at the U.S. labor market.
The report, due out at 8:30 a.m. Friday, is expected to show a decent month of job creation with analysts predicting an estimated 180,000 new jobs in October and the headline unemployment rate holding steady at 5.1%, its lowest level in over seven years.
But, as has been the case throughout 2015, hourly wages aren't expected to rise significantly, possibly by 0.2% from the prior month. In September wages actually fell by 1 cent from August.
That's been the pattern throughout much of 2015.
If analysts' modest predictions for October hold it would represent a bit of a rebound from the disappointing September report, which revealed a paltry 142,000 new jobs were created that month, well below analysts' expectations of 203,000.
Forecasters aren't holding out much hope for an upside surprise on Friday.
"What's also troubling is that in the third quarter companies have been announcing job cuts, including a range of industries from banks to telecoms, as well as continued cuts in energy," said Tara Sinclair, chief economist at job site Indeed.
Sinclair was referring to announcements earlier this month by banking giant Deutsche Bank (NYSE:DB) and telecom provider Verizon (NYSE:VZ) that both companies were planning to cut staff, Deutsche Bank by 35,000 and Verizon by an as yet to be determined number.
Also Worrisome
"For months, we have been seeing strong demand from employers for workers, which left opportunity for wage increases and other moves by employers to draw workers off the sidelines," Sinclair said. "Friday's numbers will provide another data point to see if there's positive movement in this direction or more of the same relative stagnancy."
Also worrisome in the September jobs report was a decline in the labor force participation rate, a key gauge of the percentage of Americans actually working. Some analysts believe the number is falling because Americans have grown discouraged about ever finding a job, while others say the rate has fallen because a sizable number of Baby Boomers are retiring each month.
Naturally, the jobs numbers will be dissected for clues as to whether they will push the Federal Reserve toward or away from a December rate hike.
Fed Chair Janet Yellen has repeatedly cited the strengthening jobs market as a primary reason a rate hike is likely imminent. On Wednesday in testimony before a Congressional committee she said labor force slack, which has contributed to the lack of wage growth, has improved "considerably" in 2015.
In earlier public statement, the Fed chair has acknowledged the split in labor market data – stagnant wages despite healthy job gains – but said weak wage growth wouldn't necessarily hold up a rate hike.
Yellen and several of her closest allies on the policy-setting Federal Open Markets Committee have all expressed confidence that the labor market will continue to tighten in the coming months. As labor conditions tighten employers will be forced to raise wages and that will eventually push inflation upwards toward the Fed 2% target.