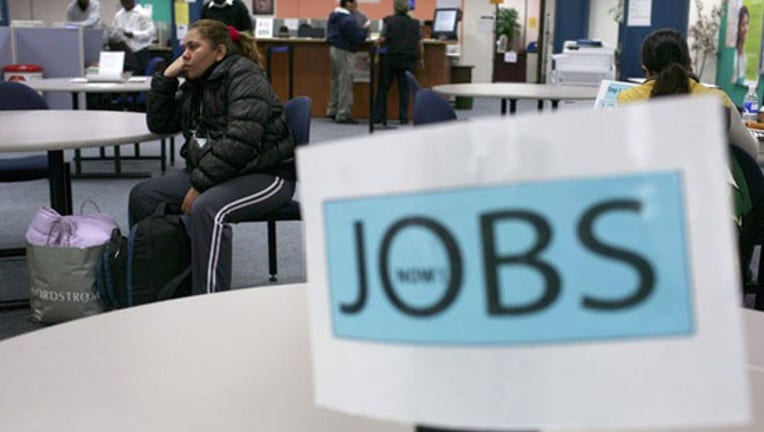 Forecasts for the October jobs data scheduled for release Friday paint a grim picture, one that solidifies fears of a weakening economy and further clouds the Federal Reserve's plans for eventually scaling back its easy-money stimulus policies.
According to the most recent estimates from Thomson Reuters, the U.S. economy added a paltry 125,000 jobs in October, even less than the disappointing 148,000 positions added in September. The unemployment rate is expected to have edged higher to 7.3% in October, up from 7.2% a month earlier.
The October forecast is far below the 178,000 jobs monthly average for the first nine months of 2013.
Labor markets have slackened so much in recent months that the Fed has been forced to make a monetary policy U-turn. During the summer, as the unemployment rate ticked lower and the number of jobs created inched higher, the Fed all but promised to take its foot off the stimulus gas pedal in the fall.
Then things began to slow down, prompting the Fed's surprise decision in September to maintain its stimulus programs at status quo -- $85 billion a month in bond purchases and near-zero interest rates for the foreseeable future, or at least until unemployment falls to around 6.5%.
A similar decision to maintain the status quo following the Fed's October policy meeting came as no surprise. October's data, if it holds to the forecasts, effectively takes a decision to start tapering the Fed's monthly bond purchases off the table until well into 2014.
Now there's growing chatter that the Fed may be contemplating boosting stimulus via additional bond purchases or by vowing to keep interest rates at near-zero for even longer than previously promised.
On Wednesday, staff economists at the Fed released a research paper saying the unemployment rate would drop faster if the central bank lowered its 6.5% threshold for raising interest rates to around 5.5%. The thought is that if the threshold were lowered more lending would occur leading to stronger economic growth if borrowers were convinced interest rates will be staying low for a long time.
The 16-day partial government shutdown early last month didn't help matters, temporarily laying off  800,000 federal employees and delaying release of their paychecks. Economists believe the shutdown probably reduced October payrolls by about 50,000 jobs, but it's a one-time event that won't impact November numbers.
Still, the shutdown and threat of a U.S. default that resulted from a standoff in Congress over spending and government debt added additional layers of uncertainty to a labor market already skeptical about U.S. fiscal policy and wary of new costs associated new health-care laws set to take effect in 2014.
Meanwhile, stock markets surge higher, feeding off the optimism of increased Fed stimulus. The Dow Jones Industrial and S&P 500 indexes are both trading at record highs, prompting concerns that easy Fed money is leading to inflated asset bubbles.
"The Fed's money printing is having a far greater impact on asset prices than it is on the economy," said David Santschi, chief executive officer of TrimTabs Investment Research. "The unemployment rate has drifted lower this year mostly because more Americans have dropped out of the labor force, not because job growth has picked up."
The labor participation rate, a closely-watched measure of the proportion of the population employed or seeking employment, is at its lowest level in four decades.
TrimTabs forecast is for 91,000 new jobs in October.
"The partial federal government shutdown had a modest negative impact on the labor market," Santschi predicted. "Employment growth fell below 100,000 for the fourth month this year."