Obama's political return? Fmr. president to appear at Democratic Party fundraiser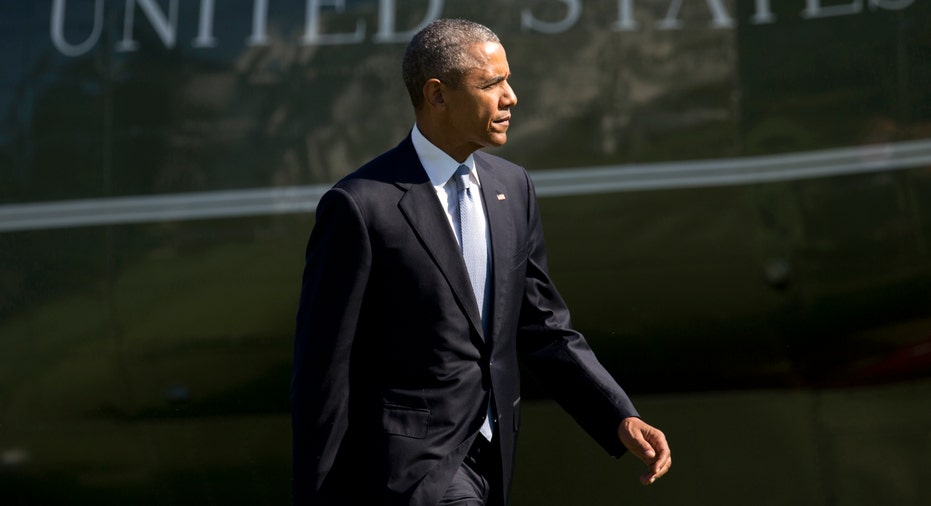 Former President Barack Obama will attend his first formal political event this week since leaving office in January – a redistricting fundraiser sponsored by Democrats.
Obama will headline the event, which will be hosted at a private residence in Washington, D.C. on Thursday by former Attorney General Eric Holder, who is head of the National Democratic Redistricting Committee (NDRC), the group confirmed to FOX Business Monday.
"The National Democratic Redistricting Committee is proud to have the support of President Obama as we work to undo gerrymandering and create fairer representation in our democracy," Holder told Politico, which also reported that House Minority Leader Nancy Pelosi (D-Calif.) will be in attendance as well.
The NDRC aims to re-galvanize Democratic Party efforts to win back Congressional seats and the presidency in the coming election years through redistricting; with a specific focus on 2021 when states redraw their Congressional and state legislative lines, according to the group's website. The NDRC frames itself as an initiative to "undo GOP gerrymandering".
While President Obama has largely remained out of the spotlight since leaving office 6 months ago, as previously reported by FOX Business, he was offered $400,000 in April to speak at a Wall Street conference run by Cantor Fitzgerald later this year. The health care conference is expected to take place in September, where the former president has reportedly signed on to be the keynote speaker. While avoiding any large-scale appearances, Obama has thrown small jabs at President Donald Trump and spoken out in favor of ObamaCare, which Republicans are currently attempting to dismantle in Congress.