Obama's $400K Paid Cantor Speech About Healthcare, Nothing Else: Spokesperson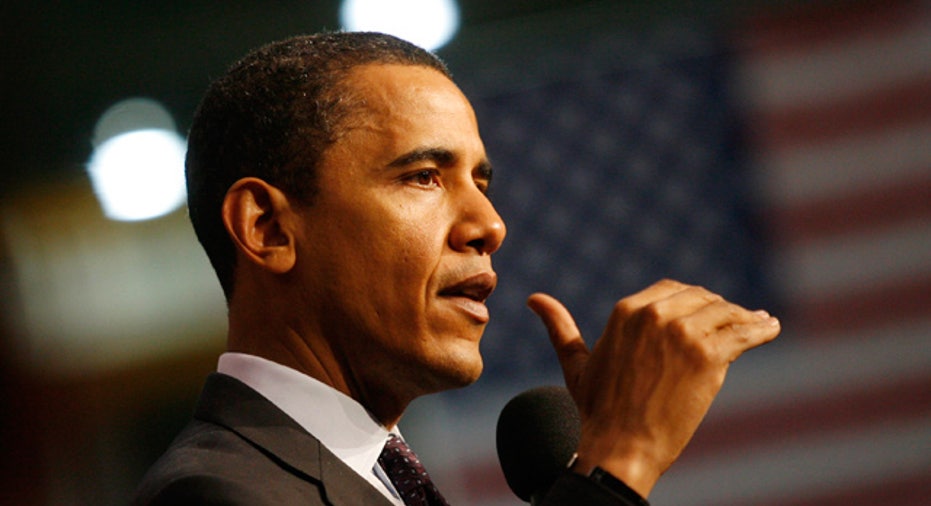 Former President Obama's $400,000 paid speech at Wall Street firm Cantor Fitzgerald's health care conference shouldn't be misconstrued, according to spokesperson Eric Schultz.
"As we announced months ago, President Obama will deliver speeches from time to time. Some of those speeches will be paid, some will be unpaid, and regardless of venue or sponsor, President Obama will be true to his values, his vision, and his record…" said Schultz in a statement to Fox News.
FOX Business was first to report that Obama would likely be accepting the paid speaking engagement at the firm even though he frequently criticized "Wall Street Fat Cats" during his presidency. Schultz further clarified the former president's motive.
"He recently accepted an invitation to speak at a health care conference in September, because, as a president who successfully passed health insurance reform, it's an issue of great importance to him. With regard to this or any speech involving Wall Street sponsors, I'd just point out that in 2008, Barack Obama raised more money from Wall Street than any candidate in history – and still went on to successfully pass and implement the toughest reforms on Wall Street since FDR."
Schultz added that giving speeches, both paid and not, will represent just a small portion of how Obama plans to live out his career going forward.
"He'll spend most of his time writing his book and, as he said in Chicago this week, focusing his post-presidency work on training and elevating a new generation of political leaders in America."
Cantor Fitzgerald, led by CEO Howard Lutnick, was among the financial firms devastated by the 9/11 World Trade Center attacks in which 658 employees lost their lives.