ObamaCare repeal in US Senate collapses as Republicans falter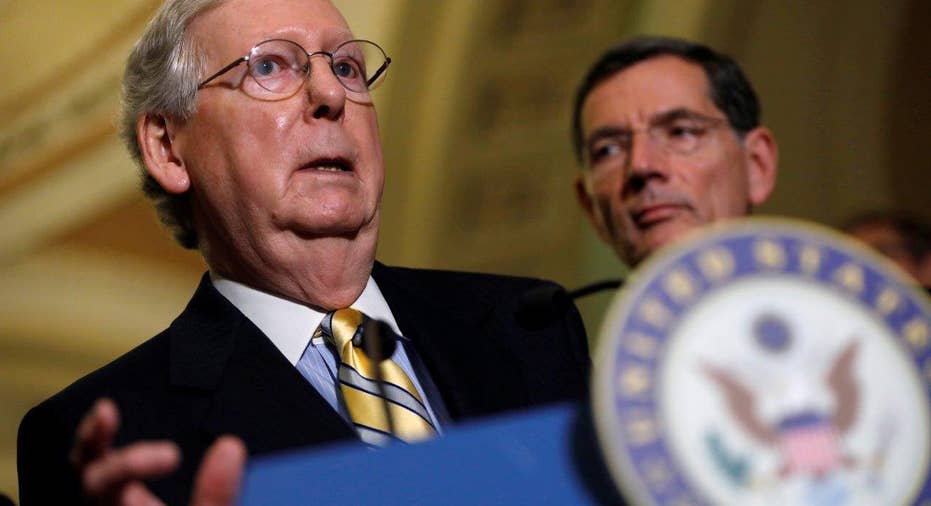 Another Republican attempt to dismantle Obamacare collapsed in the U.S. Congress on Tuesday as the party was unable to win enough support from its own senators for a bill to repeal the healthcare reform law.
Several Republican senators said there will be no vote in the Senate after some lawmakers withheld support for the measure.
"We basically ran out of time," said Senator Ron Johnson.
Senator Pat Roberts, another Republican, told reporters the party would target healthcare "in some form" later in the current legislative session.
Failing to carry through on a 7-year-old effort to roll back the 2010 healthcare law would be an embarrassing setback for Republicans and a heavy blow for President Donald Trump, who vowed during the 2016 election campaign to scrap Obamacare.
After losing a Senate vote on repealing Obamacare in July, Republicans tried again this month with a bill that would take federal money and give it to the states in block grants to regulate their own healthcare systems.
But several Republican senators refused to back the latest bill, including Senator Susan Collins, who on Monday complained that it undermined the Medicaid program for the poor and disabled and weakened protections for people with pre-existing conditions, such as asthma, cancer and diabetes.
Trump said on Tuesday his administration was disappointed in "certain so-called Republicans" who did not support the bill.
Republicans hold a slim 52-48 majority in the Senate and at least two other Republican senators, John McCain and Rand Paul, had earlier rejected the bill.
Republicans have tried for years to get rid of the Affordable Care Act, or Obamacare, but they were up against a Sept. 30 deadline to pass a bill with a simple majority, or face a much tougher path toward dismantling it. (Reporting by Susan Cornwell and Richard Cowan; Additional reporting by Susan Heavey; Writing by Alistair Bell; Editing by Kevin Drawbaugh and Bill Trott)