ObamaCare coverage gains eroding, new survey indicates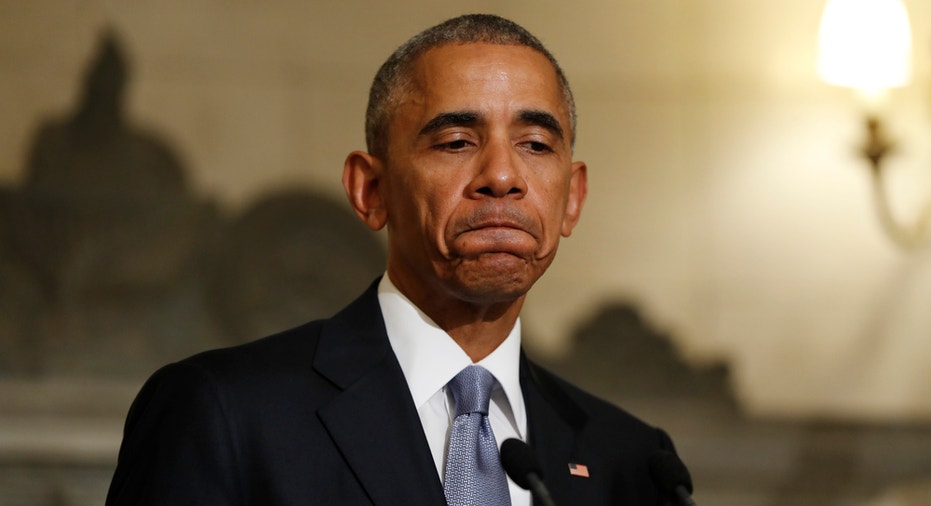 As Republicans struggle to coalesce around a plan to repeal and replace the Affordable Care Act, 2 million more adults are without health insurance this year, according to a new survey, putting added pressure on lawmakers to fix the nation's health care system.
The Gallup-Sharecare Well-Being Index, published Monday, found that the uninsured rate among U.S. adults was 11.7 percent in the second three months of this year, compared with a record low of 10.9 percent at the end of last year. Though small, the change was statistically significant, survey analysts noted.
While "Obamacare" has remained politically divisive, it had helped drive the uninsured rate to historic lows as some 20 million people gained coverage. This recent data suggests coverage gains may be deteriorating.
Senate Majority Leader Mitch McConnell, R-Ky., plans to check vital signs on his proposed GOP bill as senators trickle back to Washington from a July 4 break that many spent listening to constituents vent about health care.
The Congressional Budget Office has estimated that at least 22 million more people would become uninsured under Republican legislation over the next decade.
The Gallup-Sharecare survey serves as a kind of early indicator, publishing several months before the nimblest government surveys. The most recent government report found that progress reducing the number of uninsured stalled in 2016, after five consecutive years of coverage gains under Obama.
Peering at this year, Gallup-Sharecare found an erosion of progress, with the number of uninsured edging up again. It estimated nearly 2 million dropped out of coverage.
The losses were concentrated among younger adults and people buying their own health insurance policies, the survey found.
That may be a reflection of rising premiums and dwindling choices in the insurance markets created under Obama. "Rising insurance premiums could be causing some Americans to forgo insurance, especially those who fail to qualify for federal subsidies," said Gallup's analysis of the survey.
Also, President Donald Trump has branded his predecessor's leading domestic achievement a "disaster" while pursuing its repeal. Some insurers say Trump administration actions are contributing to double-digit premium increases for next year.
"Uncertainty surrounding the health care law also may be driving the increase," the analysis added. The president's "executive order permitting agencies to waive or delay provisions that 'impose a fiscal burden' on individuals, as well as the prospect of a new health care law, may be causing consumers to question whether the penalty for not having insurance will be enforced."
Gallup-Sharecare found that the uninsured rate rose by 1.9 percentage points among adults aged 18-25 since the end of last year, and 1.5 points among those aged 26-34.
The Associated Press contributed to this report.