Obama: We Can Still Get Out of This Mess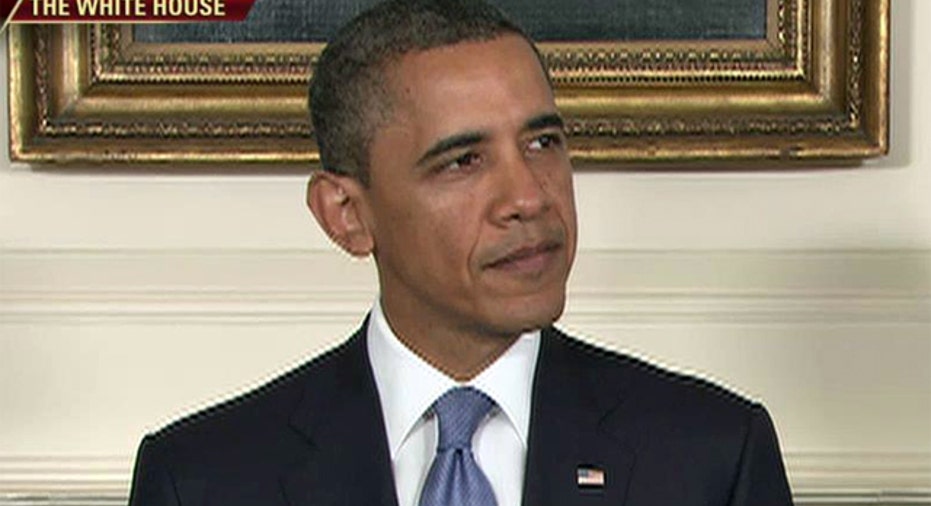 With four days remaining until the United States hits its debt limit, President Barack Obama Friday told deeply divided Republicans and Democrats to stop bickering and find a way ``out of this mess.''
Obama said a deficit-reduction plan being advanced by the top Republican in Congress would be defeated in the Democratic-led Senate and was simply wasting time. He called for compromise and said both parties were not that far apart on spending cuts.
``There are plenty of ways out of this mess but we are almost out of time,'' he said, warning that the country's top-notch triple-A credit was at risk.
The United States will be unable to borrow money to pay its bills if Congress does not raise the debt limit by Aug. 2. That could result in an unprecedented default that could push the already fragile economy back into recession.
Fears about the health of America's economy multiplied Friday after a government report showed weaker-than-expected growth in the second quarter, raising the risk of recession.
Obama spoke as Republican leaders scrambled to rescue their debt plan, which was thrown into doubt on Thursday night when some conservatives refused to back their leader's legislation.
House of Representatives Speaker John Boehner's failure to round up enough support exposed a rift in the Republican Party that could complicate efforts to reach a compromise to raise the U.S. debt ceiling before Tuesday's deadline.
World leaders have been stunned by the dysfunction in Washington that has led the United States to the brink of default. World Bank President Robert Zoellick Friday said the United States was playing with fire.
America's largest foreign creditor, China, has repeatedly urged Washington to protect its dollar investments and its state-run news agency Friday said the United States had been ``kidnapped'' by ``dangerously irresponsible'' politics.
Investors had been betting for weeks that Washington would raise the debt limit in time, but with the deadline now just four days away, markets are getting rattled.
The U.S. dollar plunged to all-time lows against the safe haven Swiss franc Friday due to debt worries and poor economic growth. In short-term lending markets, investors dumped holdings over fears about the talks, driving rates on Treasury debt that matures in August to six-month highs.
The House inaction prompted Senate Majority Leader Harry Reid, a Democrat, to warn that the country could not wait any longer and he vowed to take steps to move legislation in the Senate.
Reid also called on Senate Republican leader Mitch McConnell to immediately work with him on a compromise bill that could be enacted before the Aug. 2 deadline.
With just four days left, the Treasury has said it will unveil an emergency plan explaining how the government would function and pay its obligations if Congress does not agree to raise its borrowing limit beyond $14.3 trillion. But that announcement will not come until at least after markets close Friday.
The Republican-led House will try to pass Friday a revised bill to raise the nation's debt limit for the short term, a senior Republican told reporters.
House Rules Committee Chairman David Dreier said the retooled bill would place tougher requirements on Congress for passing a balanced budget constitutional amendment.